Delta still experiencing delays after massive outage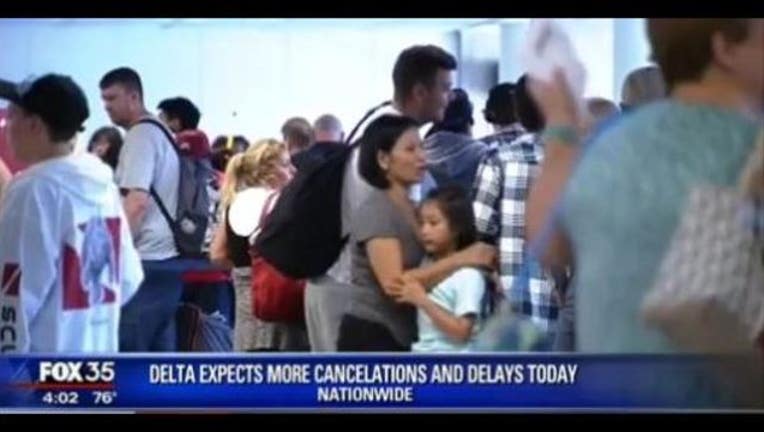 article
ORLANDO, Fla. - Delta is expecting more cancelations as it continues to get back on track following yesterday's massive outage.
The airline said late Monday night that it is expecting to cancel another 100 flights at the very least throughout the day and that there will be around 200 delays affecting morning departures.
Delta is blaming a power loss in Atlanta that knocked out critical systems and says that it is investigating why the back-ups failed to work.
The airline is continuing to urge all passengers to check the status of their flights online.