Debate over 911 call in Florida deadly officer involved shooting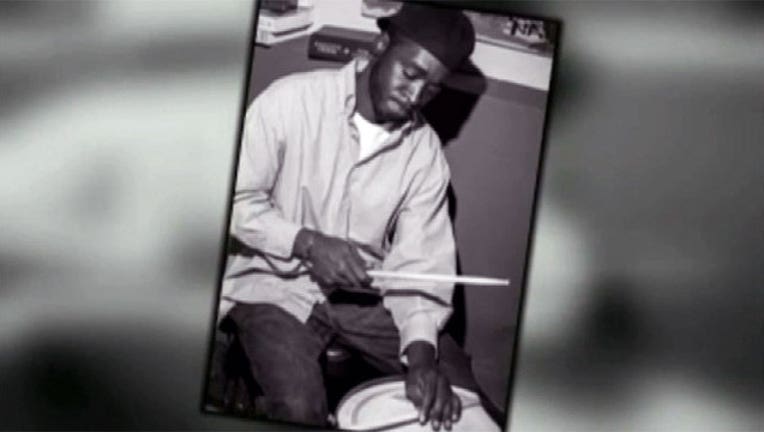 article
FORT LAUDERDALE, Fla. (AP) - When a South Florida police officer fatally shot a legally armed black musician last October, a recorded 911 call shows the officer yelled for the man to put down his gun "right now" just as the operator came on the line -- but prosecutors say the officer knew the man had already dropped his gun.
That Oct. 18 call by since-fired Palm Beach Gardens officer Nouman Raja was released Wednesday, hours before Corey Jones' father filed a lawsuit against the officer and the department alleging negligence in his death. Prosecutors have said another recording and physical evidence show Raja yelled the instruction more than 30 seconds after he last fired at Jones, 31, and long after he should have seen Jones throw down his handgun and run away.
In charging documents following Raja's June 1 arrest, prosecutors asserted that Raja's order to drop the gun was aimed at misleading the operator into believing he was in danger. Raja, who is charged with manslaughter and attempted murder, is free on bail. His attorneys and his union, Palm Beach County Police Benevolent Association, have called the shooting justified.
Raja was investigating car burglaries, working undercover in civilian clothes and driving an unmarked van when he spotted Jones' SUV, which had broken down on an Interstate 95 off ramp before dawn as he returned from a performance. Jones, who also worked as a housing inspector, had a concealed weapons permit. He was carrying a gun, his family says, because he feared being robbed of his musical equipment.
During the call released by Palm Beach Gardens Police Department, Raja yells an expletive as he orders the gun dropped just as the male 911 operator picks up. In a clear voice, Raja tells the operator he needs assistance.
"I've got one down. I just shot one person," Raja tells the operator.
The 911 operator asks if he is OK.
"Yeah man, I'm good, I'm good," he says before yelling again, "Drop the gun."
"Get me some units. I have lost contact with him," Raja tells the operator.
"You got it, buddy," the operator replies.
After giving the operator Jones' description and explaining that he left his police radio in his van, Raja gives his version of what led to the shooting after he approached the SUV.
"I saw him come out with a handgun. I gave him commands and identified myself and he turned, pointed the gun at me and started running and I shot him," Raja tells the operator.
When the operator tells Raja that Jones' SUV isn't stolen, there is a brief pause before he replies, "All right, man."
Prosecutors have said Raja's 911 statements are contradicted by an unreleased recording of Jones talking to a tow truck operator as Raja arrives. Raja, 38 and of South Asian descent, had been a police officer for seven years, but only about six months with Palm Beach Gardens, a well-to-do suburb. He also taught police classes at a community college.
Charging documents say the tow truck recording shows that as Jones and the operator talked, the door chimes from Jones' SUV sounded, indicating he stepped out as Raja approached. It recorded an exchange where Raja repeatedly asks variations of "You good?" to which Jones repeatedly replies he is. Raja never says he is a police officer.
Suddenly, the officer shouts, using an expletive, for Jones to put his hands up.
Jones replies: "Hold on!" And Raja repeats his demand.
Raja then fired three shots in less than two seconds, according to the charging documents. Ten seconds of silence then pass before three more shots, each about one second apart. Jones' autopsy showed a bullet had pierced his heart and lungs as he fled and would have felled him almost immediately.
The 911 operator answered Raja's call 33 seconds after the last shot was fired, according to charging documents.
When Raja's sergeant and other officers arrived, they found Jones' body between some trees almost 200 feet from the back of his SUV. A police dog found Jones' gun about 75 feet from his SUV, near where Raja told his sergeant he had seen Jones throw it. The safety was on and it had fired no shots.
Prosecutors say in their charging document that given the distance between the gun and Jones' body — and the heart wound that would have incapacitated him — they believe Raja fired the last three shots after he knew Jones had thrown down his gun and was running away.
In the lawsuit, Clinton Jones Sr. seeks unspecified damages alleging that Raja used excessive force in shooting his son and that the Palm Beach Gardens police did not give Raja proper training. Raja's attorneys and the department did not immediately respond to calls and emails seeking comment on the lawsuit.