Deadlines looming in pivotal, rancorous Florida recounts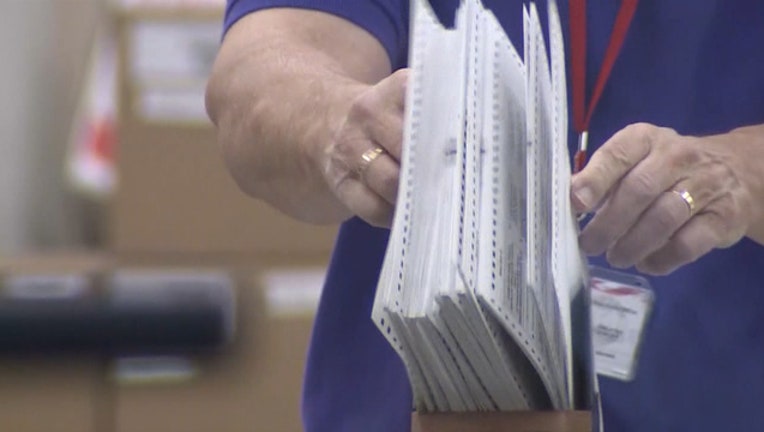 article
TALLAHASSEE, Fla. (AP) - Florida's bumpy election recount reaches a pivotal point Thursday as most counties across the state complete reviews that could determine the next senator and governor in one of America's top political battlegrounds.
Barring a dramatic last minute court-mandated extension, Florida counties face a 3 p.m. deadline to wrap up their machine recounts.
Some counties, such as the Democratic stronghold of Palm Beach County, have warned that they may not be able to make the deadline. Lawsuits that could spur further delays are still swirling, including one filed by U.S. Sen. Bill Nelson and Democrats that seeks to set aside the looming deadline.
Still, more than a week after Election Day, the sense of resolution could be lacking Thursday. Once the machine recount is complete, state law requires a hand review of races with margins of less than 0.25 percentage points. That means the Senate race, where unofficial results have Republican Gov. Rick Scott ahead of Nelson by 0.14 percentage points, is almost certain to go to another recount that will last through the weekend.
Although the machine recount may essentially bring a conclusion to the governor's race, where Republican Ron DeSantis leads Democrat Andrew Gillum by 0.41 percentage points in unofficial results, the election won't be certified until Tuesday.
Scott has already declared himself the winner of the Senate race, but Nelson and the Democrats have filed several lawsuits that could disrupt the recount now underway.
Nelson, a three-time incumbent, has defended his legal strategy, saying in a statement Wednesday that "it remains the most important goal of my campaign to make sure that every lawful vote be counted correctly in this Senate race, and that Floridians' right to participate in this process is protected."
But Republicans have criticized the effort, saying Democrats are trying to change election rules once the voting was complete. Republicans have filed their own lawsuits and fought back against Nelson and Democrats.
"We will continue to fight to defend Florida law and uphold the will of the voters," said Chris Hartline, a spokesman for Scott.
That legal fight will continue again Thursday with hearings scheduled in federal court in two of the six outstanding lawsuits pending in Tallahassee.
Lawyers for both sides are also eagerly awaiting a ruling from U.S. District Judge Mark Walker on whether he will order election officials to automatically count thousands of mail-in ballots that were rejected because the signatures on the ballots did not match signatures on file. Nelson and Democrats have argued election officials aren't handwriting experts and should not be allowed to throw out ballots because of the mismatch.
But after a lengthy hearing, Walker said Wednesday that he was unlikely to side with Democrats and order the automatic counting of all the ballots with mismatched signatures. However, he did say he was open to giving voters extra time to fix their ballots.
The developments are fueling frustrations among Democrats and Republicans alike. Democrats have urged state officials to do whatever it takes to make sure every vote is counted. Republicans, including President Donald Trump, have argued without evidence that voter fraud threatens to steal races from the GOP.
Another big question looming Thursday is whether all counties will finish the machine recount. Tallying machines overheated earlier this week in Palm Beach County. That caused mismatched results with the recount of 174,000 early voting ballots, forcing staffers to go back and redo their work.
Supervisor of Elections Susan Bucher said the machines underwent maintenance right before the election, but "I don't think they were designed to work 24/7."