Crews battling more than a dozen wildfires in Volusia County amid dry conditions
VOLUSIA COUNTY, Fla. - Crews in Volusia County say they are battling more than a dozen wildfires on Thursday morning. One of those is the Double Gate fire, which was once contained within the Tiger Bay State Forest, but reignited this week. The fire has burned a total of 3,000-acres.
In total, there are about 18 wildfire burning across the county. To help tackle the flames burning thousands of acres, crews from the Panhandle and Ocala are helping to fight the fire from the ground and air. 
What started as construction equipment clearing parts of this forest on Clyde Morris Blvd. in Daytona Beach quickly turned into a brush fire. The Double Gate fire that was once 100% contained at Tiger Bay State Forest reignited due to the dry conditions.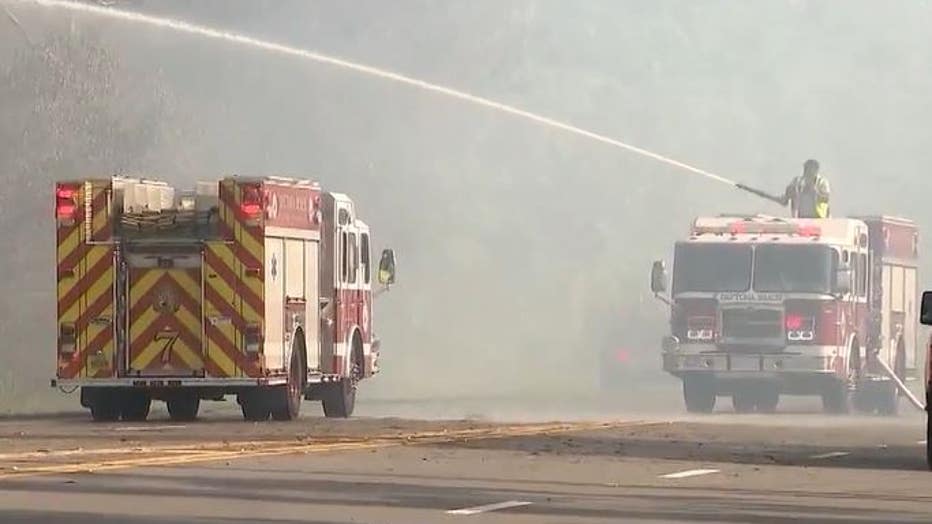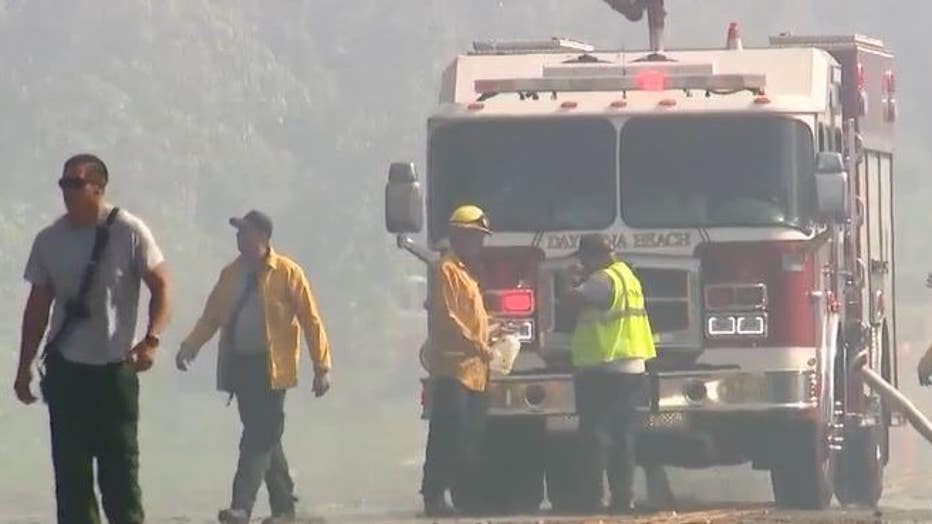 Julie Allen with Florida Forest Service says the dry conditions are extremely dangerous and wants everyone to take this seriously, especially with no significant rainfall in the forecast. 
"So it was 100% contained. It was you know, we even had containment lines around that swamp. But because we are so dry right now, it came right through that swamp like it wasn't even there."
Crews believe the dry conditions we've been experiencing could get worse over the next couple of months. 
One tip to be mindful of right now: do not throw a cigarette out on the ground. A simple spark is all it takes to ignite a fire.