Pair of deadly crashes kills 2 on Florida stretch of I-95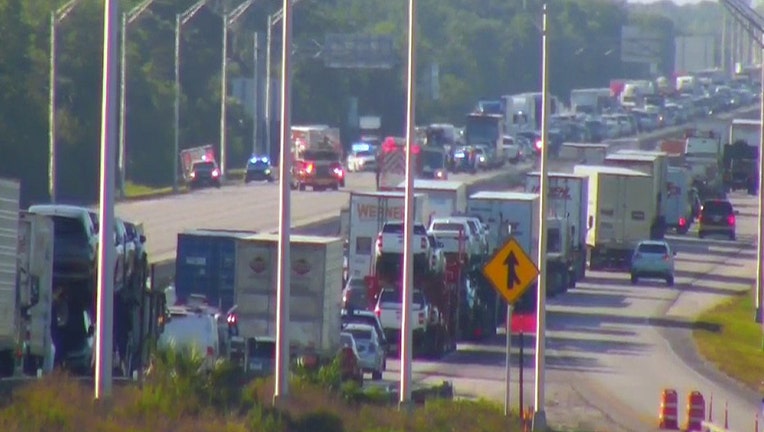 article
MELBOURNE, Fla. - Two people died in two separate crashes along Interstate 95 in Florida on Tuesday.
One person was killed after a crash involving two vehicles and a tractor-trailer on Interstate 95 in Brevard County Tuesday morning, a spokesperson for the Florida Highway Patrol (FHP) said.  Troopers said the crash happened northbound on I-95 just south of County Road 509, bringing traffic to a halt from exit 188 – the Pineda Causeway – to exit 191 or Wickham Road. FHP said the driver of one of the vehicles, a 70-year-old man, was killed in the collision. The cause of the crash was not immediately released pending an investigation. 
A second crash occurred in Volusia County on Tuesday afternoon just before 4 p.m.  The crash, involving a single vehicle, happened in the northbound lanes of I-95 in the area of mile marker 246 in New Smyrna Beach. Troopers said the car was traveling northbound in the outside lane when the driver ran off the roadway to the right and collided with multiple trees. The driver, an 18-year-old man who was not wearing his seatbelt and was partially ejected, was pronounced dead at the scene.  This crash remains under investigation.