Craft cocktails, specialty coffees served up at nautically-themed shops in Downtown Tavares
TAVARES, Fla. - How about ordering a cocktail called "Bomb's Away" that drops down from the ceiling of an underwater vessel?  You can do it at The Argonaut Bar and Lounge in Downtown Tavares, Florida – the new, highly thematic submarine spot set in the Prohibition Era.
Watching the drinks get made here is as enthralling as the setting itself. As the story goes, the vessel belonged to Henry and Jane Nautilus, who at the turn of the century, took over an iron works facility and converted it into the Nautilus Coffee Company. That's just a few doors down from The Argonaut, where they say "adventure is brewing."
Oh, and make sure to snoop around for triggers that let you control the machinery in the ceiling as you sip on your unique java.
Argonaut Bar and Lounge in Downtown Tavares, Florida.
Both The Argonaut and Nautilus Coffee Co. come from the brilliant minds at the League of Extraordinary Dining LLC, which also has something special coming to Sanford, Florida in 2023. The Dragon Vault will be a full-scale restaurant where "humans and dragons intersect."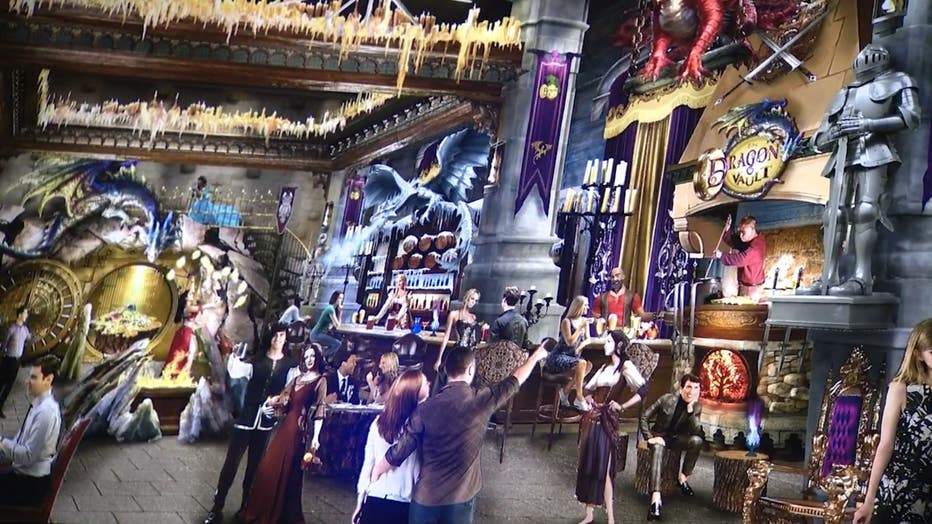 Artist rendering of The Dragon Vault, a themed restaurant planned for the ground floor of the Historic Wells Fargo Tower at 101 E. First St. in Sanford, Florida.
Nautilus Coffee Co. is open daily, while The Argonaut is open Tuesday through Sunday.