Coyote sightings in Winter Springs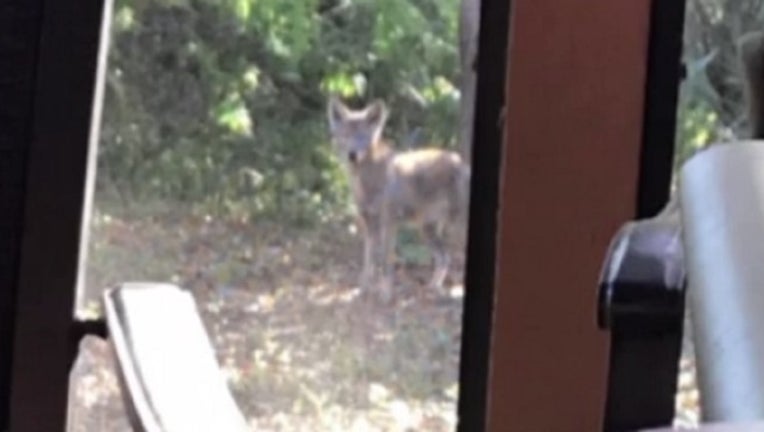 article
WINTER SPRINGS, Fla. (WOFL FOX 35) - A Winter Springs woman wants to warn her neighbors about a coyote sighting in her backyard over the weekend. 
"He was staring at me," Tania Julin said about the wild animal. 
She says she was shocked to see it pop out of the woods and into her yard Saturday morning. 
"After I walked my dog I came and sat on the porch and looked up when I heard some sounds and saw that coyote right there," she said. 
She lives in a Winter Springs subdivision right off Northern Way. 
Another neighbor says she also saw a coyote prowling in her backyard a couple weeks ago. 
The residential area is packed with people who have pets. 
"I do have a little dog and it runs around out here so I'll definitely be more careful," Julin said. 
"We have a dog too, a small dog, so it makes us cautious especially since the last one we heard about was broad daylight, so right when we're outside playing, right when all the families around here are getting home from work, things like that," said Brian Kenfield, who lives in the neighborhood.
 
FWC says coyotes are found all over Florida. 
The agency says worried pet owners should keep cats indoors and walk dogs on a short leash. 
FWC warns that coyotes most often attack pets at night, dusk or dawn.