Colin Kaepernick praises Cuban dictator Fidel Castro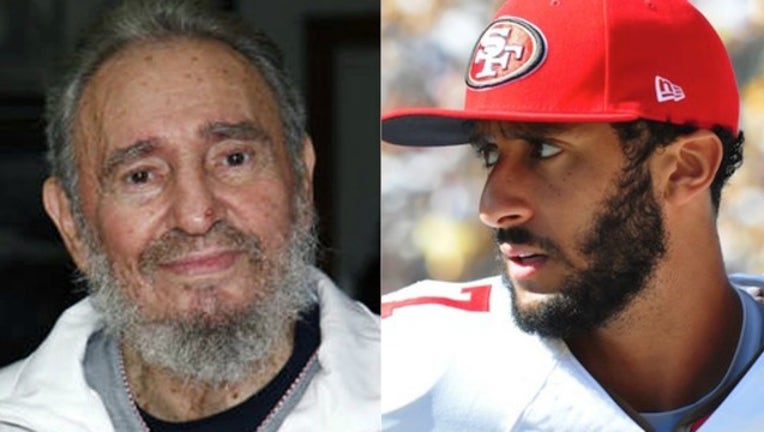 article
(FoxNews.com) - Embattled San Francisco 49ers quarterback Colin Kaepernick praised Cuban dictator Fidel Castro during a contentious press conference this week.
During a conference call in advance of Sunday's game against the Miami Dolphins, Kaepernick was confronted by a member of the South Florida media for wearing a T-shirt that contained an image of Fidel Castro earlier this year.
When asked about the shirt, Kaepernick first pointed out that the shirt also pictured Malcolm X.
"I'm not talking about Fidel Castro and his oppression," Kaepernick said during Wednesday's press call, the Palm Beach Post reported. "I'm talking about Malcolm X and what he's done for people."
When further pressed about the shirt, Kaepernick praised Castro's commitment to education and criminal justice reform.
"One thing that Fidel Castro did do is they have the highest literacy rate because they invest more in their education system than they do in their prison system, which we do not do here, even though we're fully capable of doing that," Kaepernick said.
"We do break up families here. That's what mass incarceration is. That was the foundation of slavery. So our country has been based on that as well as the genocide of Native Americans."
Read the full story on FoxNews.com.