Cleaning for a Reason: Network of maid services helps cancer patients nationwide
When faced with a cancer diagnosis and the overwhelmingly difficult treatment that follows, the last thing a person wants to come home to is a mess.
That's where Cleaning for a Reason comes in.
"During cancer treatments, your immune system is compromised and the fatigue is overwhelming," said Stacey Schwinghammer, a cancer survivor turned volunteer for Cleaning for a Reason. "A clean home allowed me to focus on rest, recovery, and my kids. The gift of a clean home affects patients emotionally as well as physically."
READ MORE: Gilbert cleaning service provides free house cleanings for cancer patients
Debbie Sardone, founder of Cleaning for a Reason and owner of Texas-based Buckets & Bows Maid Service, said it all started decades ago when she got a phone call at her business inquiring about cleaning services.
When Sardone told the caller what the cleaning would cost, the woman said she couldn't afford it because she was going through chemotherapy and radiation treatments and unable to work.
"And the call ended, and at that moment, I realized I could have given her the cleaning for free," Sardone told FOX TV Stations. "It just hadn't occurred to me. In that moment I decided that in the future, anybody that called and inquired about services that indicated they had cancer, we would just give them the service for free."
From there, what started as an internal policy blossomed into the nonprofit Cleaning for a Reason. Since its inception in 2006, the organization has teamed up with more than 1,200 cleaning companies across the U.S. and Canada to offer free cleaning services for cancer patients. To date, they've provided roughly $16 million worth of cleanings to nearly 50,000 people battling cancer. 
How does Cleaning for a Reason work?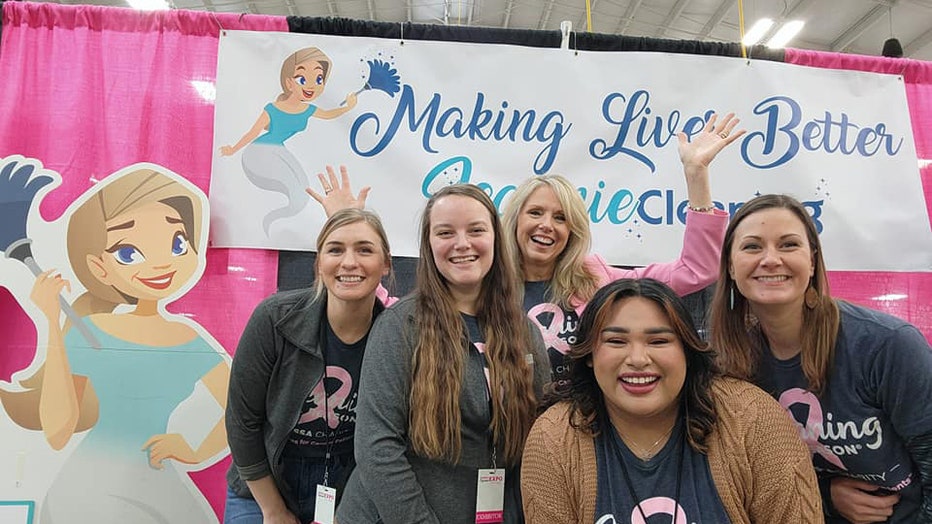 Cleaning for a Reason (Debbie Sardone)
If you or someone you love is undergoing cancer treatment, you can visit the Cleaning for a Reason website and search to find out if there's a partnered maid service in your area. Often, family and friends apply for the service on a patient's behalf.
"We get the word out to cleaning services through networks like yours, at trade shows, word of mouth, social media," Sardone said. "We try to get the word out to every business owner that's in the cleaning industry, so that they can consider joining our program and serving patients in their community."
READ MORE: Young boy fighting cancer becomes honorary officer 758 times
Each cleaning company affiliated with Cleaning for a Reason commits to serving at least two cancer patients each month, but some companies go above and beyond, Sardone said.
Volunteers also help through scheduled Cleaning for a Reason days, when various maid services and community members unite and service 15-20 patients in one day. 
How can you help?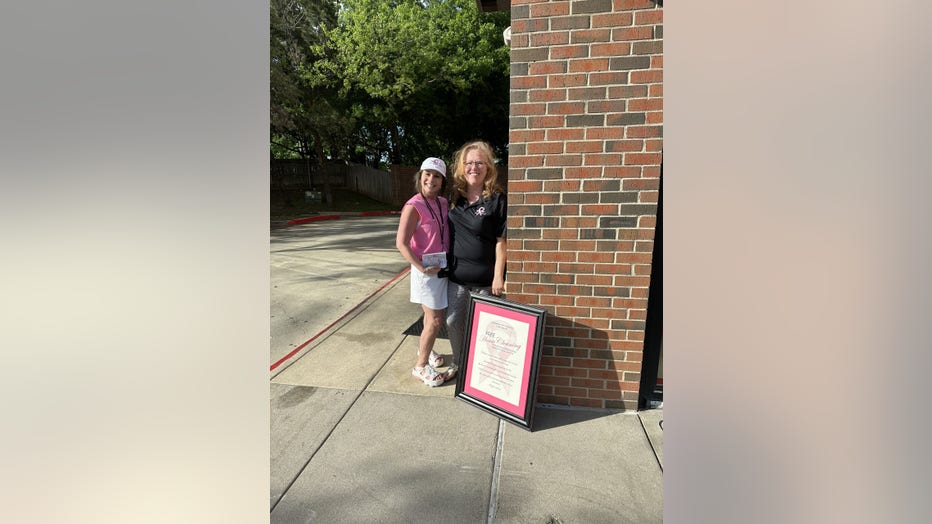 Cleaning for a Reason volunteers (Debbie Sardone)
If you use a maid service in your area, have you asked if they're a part of Cleaning for a Reason? It's one easy way to help spread the word, Sardone said.
"There's so many people that need their help, and most cleaning companies aren't even aware that this program is available for them to be a part of," she said.
If you don't use a maid service but you'd like to donate to the cause, there's a link to do so on the Cleaning for a Reason website.
READ MORE: New mRNA cancer vaccine helps cut risk of melanoma recurrence by nearly half, trial finds
"Some of the most rewarding mail we've received … one in particular is from a woman named Cheryl," Sardone recalled. "She said when she received a diagnosis of stage 4 breast cancer she had really written her health off. She did not believe she could beat it.
"And she said after walking into her clean home after a long day of chemotherapy, she felt for the very first time that she had some control back in her life, and she thought maybe I can beat this terrible disease," Sardone continued. "And so oftentimes the cancer patients will experience this incredible rush of control back in their life, after a diagnosis has basically been their entire life out of control."