'Cheers' actor, radio host Jay Thomas dies at 69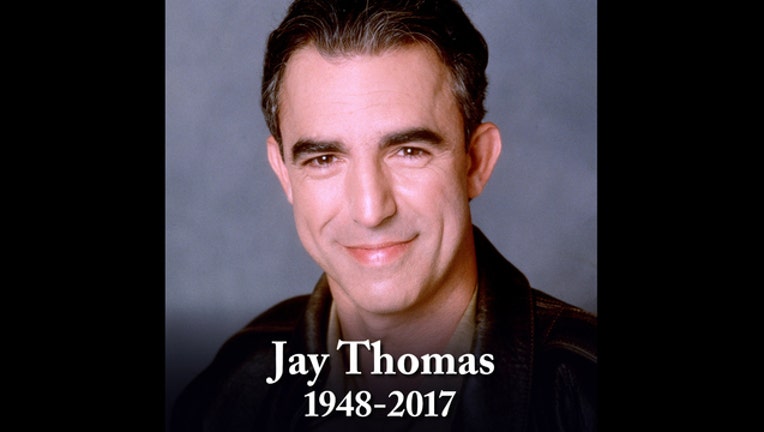 article
NEW YORK (AP) - A publicist for Jay Thomas says the actor and radio host has died. Thomas was 69.
In a statement Thursday, publicist Tom Estey said his longtime friend and client will be dearly missed by many. Estey didn't provide further details about Thomas' death, though several media outlets blamed cancer for his death.
Thomas played Eddie LeBac, the former-hockey-player husband of barmaid Carla on "Cheers." He played tabloid TV show host Jerry Gold on "Murphy Brown," for which he won two Emmys.
He also starred in the sitcom "Love & War" as a sports writer romancing the woman who owned his favorite sports bar.
His films roles include "Mr. Holland's Opus" and second and third "Santa Clause" films.
Thomas started out as a DJ in college and in recent years hosted a talk show on SiriusXM Radio.