Bob Iger says he was 'very, very surprised' by his return to Disney
ORLANDO, Fla. - Bob Iger's return to CEO of the Walt Disney Co. was something he said he was "very, very surprised" by, according to Time magazine.
Iger, who has been back in the top job at Disney nearly five months, told the outlet in an interview published Thursday coming back was "not something" he "anticipated doing." He is, however, "certainly happy to be here." 
Iger, named one of the world's 100 most influential individuals by Time, returned to Disney to take on the CEO job in November, having previously held the role from 2005 to 2020 and the role of executive chair through 2021. He took over for longtime company exec Bob Chapek, who led the company since February 2020.
"It was not something I was contemplating," he told Time. "I had been out for about a year, 11 months. The chairman of the board of Disney set up a call with me."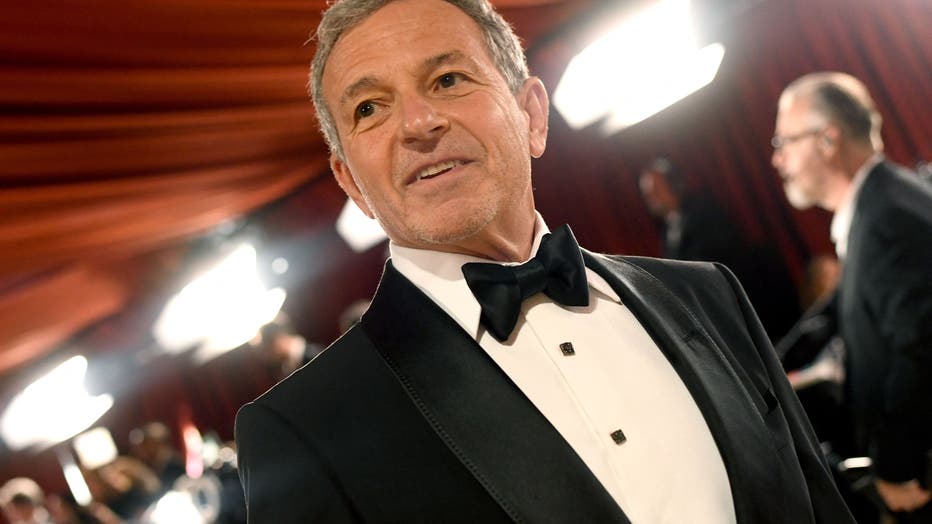 Disney CEO Robert Iger attends the 95th Annual Academy Awards at the Dolby Theatre in Hollywood, California on March 12, 2023. (Photo by VALERIE MACON / AFP) (Photo by VALERIE MACON/AFP via Getty Images)
Iger said his wife "immediately questioned what it would be about" when he told her about the company reaching out to him, according to the outlet. 
"I think she actually said, 'They're probably not going to ask you back.' And I said, 'Well, what if they do?' And she immediately responded, 'Yes.' I have such respect for her instinct, that when the call came and I was asked by the chairman of our board to come back, I responded 'yes' without any hesitation," he said in the interview.
Disney said in the press release announcing Iger's reappointment that its board had tasked him with setting the "strategic direction for renewed growth" and helping find and develop his successor. Iger is working under a two-year deal. 
In early February, roughly 2½ months after tapping him again as CEO, Disney revealed it would be undertaking a massive reshuffle.
That effort, which includes boosting profitability and increasing creative accountability, has seen the entertainment giant structured into three segments — Disney Entertainment, ESPN and Disney Parks, Experiences and Products. 
It also included layoffs. There are expected to be three rounds that will ultimately trim the firm's workforce by 7,000.
With the reorganization, Disney aims to save $5.5 billion, a figure Iger told Time was what the company "came up with that we thought was not only achievable, but that was necessary to the bottom line success of the company."
Disney's next quarterly financial results are expected to be released in May. As of Thursday, the entertainment giant's stock price has climbed over 13% from 2023's start.