Ay Chihuahua! Little dog gets stuck in sink during bathtime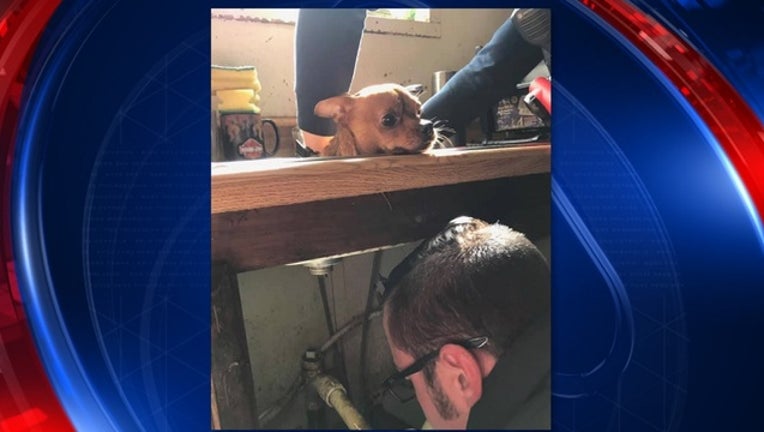 article
ORANGE COUNTY, Fla. (WOFL FOX 35) - You can call this story a happy "tail."
Orange County Fire Rescue officials were called to a home when a bath in the sink for a Chihuahua went horribly wrong.
The poor dog got stuck, prompting her owners to call for help.
Thankfully, the little dog was OK after getting checked out.