Autopsies: A third of Pulse nightclub victims shot in head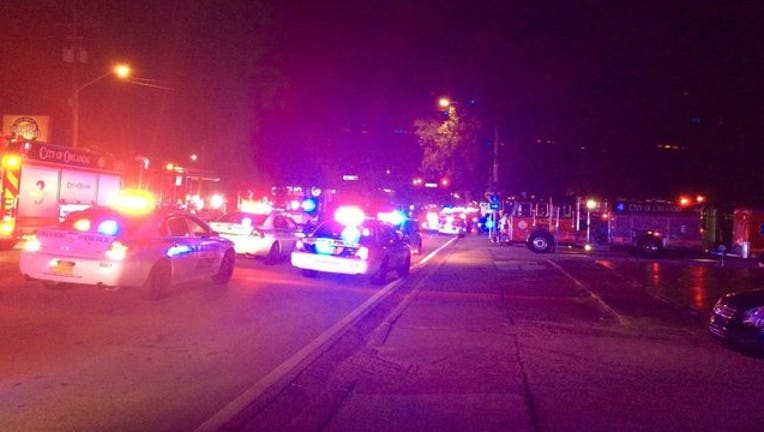 article
ORLANDO, Fla. (AP) - More than a third of the 49 patrons killed during the Pulse nightclub massacre were shot in the head, and most of the victims had multiple bullet wounds, according to autopsy reports released this week.
Only two victims had traces of soot, gunpowder or stippling, meaning most of the victims were likely more than 3 feet away when they were shot in the deadliest mass shooting in modern U.S. history. The autopsies show that about half of the victims had five wounds or more, and one victim had 13 wounds.
Gunman Omar Mateen was killed during a shootout with law enforcement officers following a three-hour standoff June 12.
"It shows he shot a lot and had a lot of ammo," said Dr. Stephen Cina, a Colorado-based forensic pathologist, who has no connection to the case.
The large number of head injuries and multiple wounds on victims suggests Mateen was targeting his victims rather than shooting randomly, said Josh Wright, a former Florida Department of Law Enforcement firearms analyst who now has a forensics consulting firm in Tallahassee.
"I wouldn't expect to have those many hits on those many people if you weren't actually trying to take aim and make sure you hit your target rather than running around, spraying bullets," said Wright, who also has no connection to the case.
The Florida Department of Law Enforcement is investigating whether anyone died from friendly fire during the shootout at the gay nightclub. Officers knocked down a wall and stormed the club, killing Mateen in hail of gunfire. Mateen, who had pledged allegiance to the Islamic State, was shot eight times by police.
Cina said without evidence of stippling — particles of gunpowder in the skin — it's difficult to know if the victims were shot in the head point-blank.
Michael Knox, a Jacksonville-based firearms expert, said the large number of victims with multiple wounds could also suggest Mateen was firing rapidly at groups of people in the crowded nightclub.
The unusual paths of some gunshots support eyewitnesses who said people were crouching under tables and hiding in toilet stalls.
"Some tried to run or hide under tables so you're going to have these weird bullet paths," he said.
___
This story has been corrected to show that two, not three, victims had traces of soot, gunpowder or strippling.
___
Follow Mike Schneider on Twitter: http://twitter.com/mikeschneiderap .
His work can be found at http://bigstory.ap.org/content/Mike-Schneider