Search continues for 2 missing Polk County boaters
WINTER HAVEN, Fla. - Deputies with the Polk County Sheriff's Office continue to search for the bodies of two men they believe drowned on Lake Elois in Winter Haven Saturday afternoon. 
In a press conference Sunday morning, Sheriff Grady Judd said under his department's policy the search will be conducted 24 hours a day, seven days a week until the men are found. 
Judd explained that Saturday was supposed to be a fun day on the water for 38-year-old Velky Velazquez and 32-year-old Orlando Ortiz, who were celebrating one year together as a couple. 
He said they rented a 16-foot Tahoe ski boat with their friend Jeffrey Morerro and his eight and ten-year-old daughters to take out on Lake Elois, but they were very inexperienced. 
READ: Polk detectives looking for three suspects who stole guns from Reflections West community
"They had to take a class to rent the boat, and they successfully took the class," Judd explained.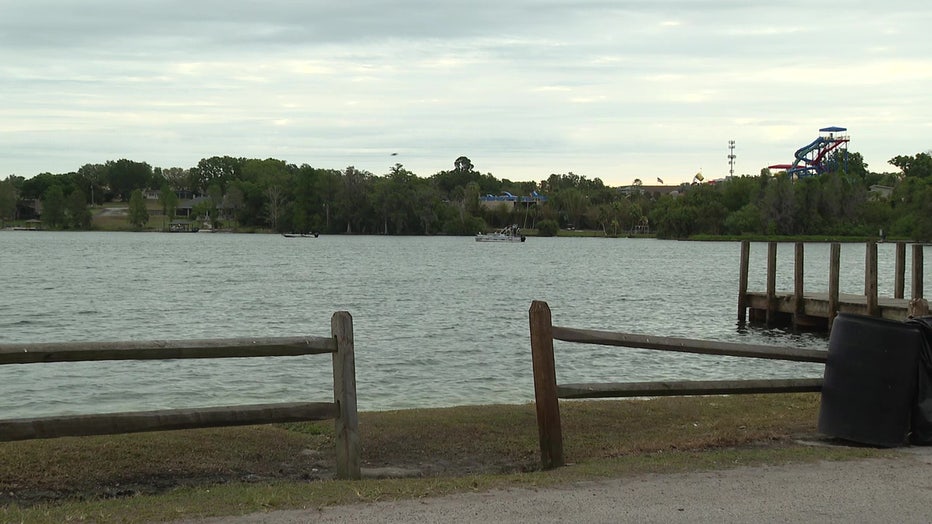 Judd explained that the winds were about 20 miles per hour and the water was rough and choppy on Saturday. He added that the group decided to anchor the boat in the middle of the lake, but that when things escalated quickly. 
"Miss Velazquez takes the anchor and jumps into the water,  the anchor rope is not tied to the boat," Judd stated. "She's just very inexperienced, so she thinks that you have to get into the water, put the anchor in, and then tie it to the boat. The engine is off and the boat starts to float away."  
READ: Winter Haven plane crash victims identified as loved ones pay tribute
The two men jumped in to save her but started struggling as the boat drifted further away. Judd said that's when Morerro's 10-year-old daughter called 9-11.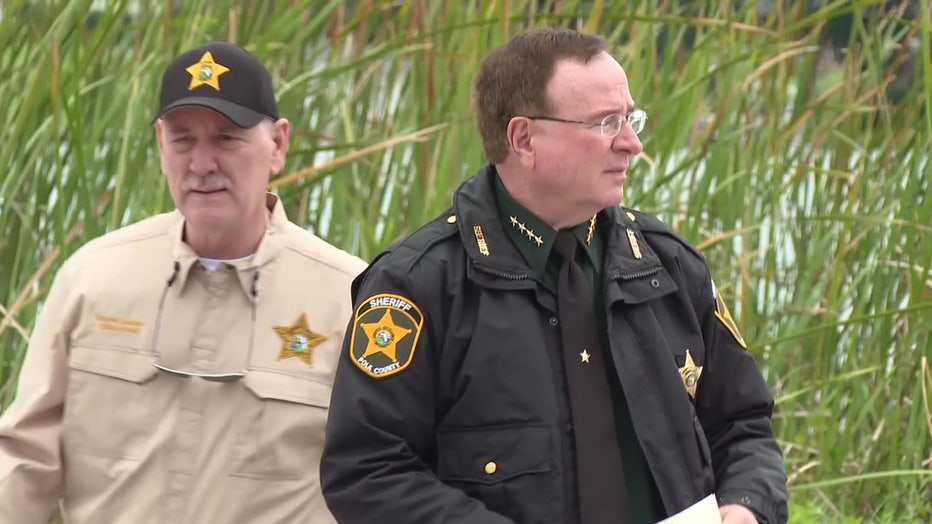 Grady Judd at scene of search for missing boaters. 
Since Lake Elois is surrounded by Legoland and private property, the only way out by boat is through a canal from Lake Summit. Upon receiving the emergency call, two Polk County deputies raced to Lake Summit and borrowed a boat from a fisherman to get to the scene. 
READ: Driver suffers medical episode, crashes into tattoo shop
"We live two doors down from the boat ramp and we started noticing cop cars coming by really fast, and then next thing you know, it was fire trucks, EMTs, and then we saw the rescue boats, and my husband said that it was probably something really bad," shared Aimee Brunson, who saw the response efforts unfold from her yard. 
Polk deputy vehicles at scene of missing boaters search. 
Deputies were able to rescue Velazquez from the water and the children who were, at that point, stranded far away from her still on the boat. 
"They're obviously upset because they saw all of this unfold right before their eyes," Judd said when asked how the children were holding up. "The 10-year-old, in essence, is responsible for saving the young lady with that 9-11 call." 
READ: DeSantis visits Winter Haven, says Florida COVID policies benefitted state's economy
Judd said the Seminole County Sheriff's office is lending them resources to aid in the search efforts, including underwater drones.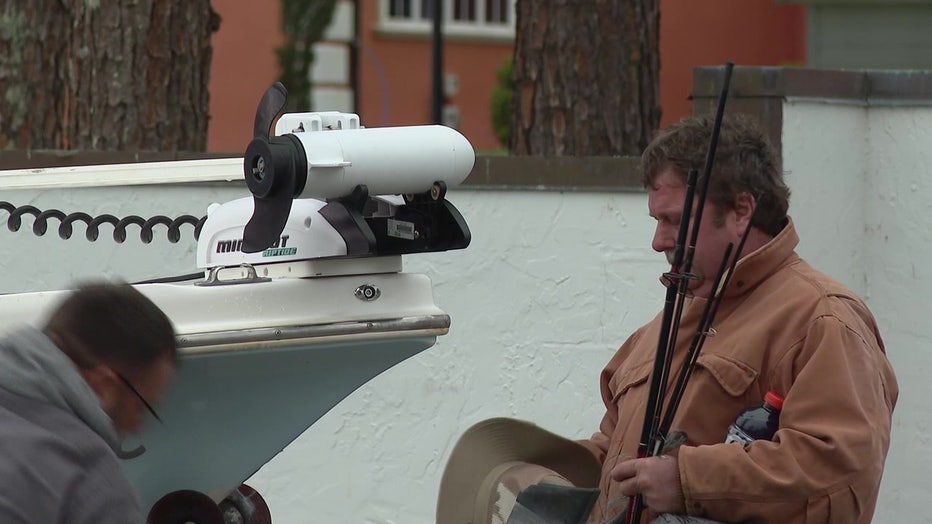 The search continues for two missing boaters in Polk County. 
He also added that Legoland had nothing to do with this situation but has been a tremendous help in letting search crews use the docks at their hotel on the lake. 
"We're searching for these two missing gentlemen as if they're our brothers or our children," Judd said.