'Alamonte' Springs I-4 sign has been corrected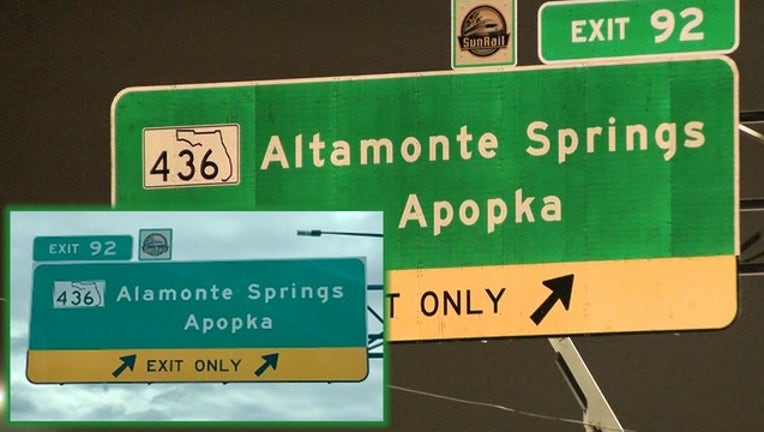 ALTAMONTE SPRINGS, Fla. (FOX 35 ORLANDO) - A large Interstate 4 (I-4) sign that misspelled the city of Altamonte Springs has been replaced. 
The road sign had drivers going westbound doing a double take, as the sign to exit 92 said 'Alamonte' Springs instead of 'Altamonte' Springs. 
Florida Department of Transportation (FDOT) officials said a contractor had made the mistake and will cover the cost of fixing it, at no cost to taxpayers.
The sign was put up last week, but according to the Orlando Sentinel, a report from FDOT said they needed time to organize a crew and get a replacement sign before it could be corrected.