50 nabbed in Seminole County sex sting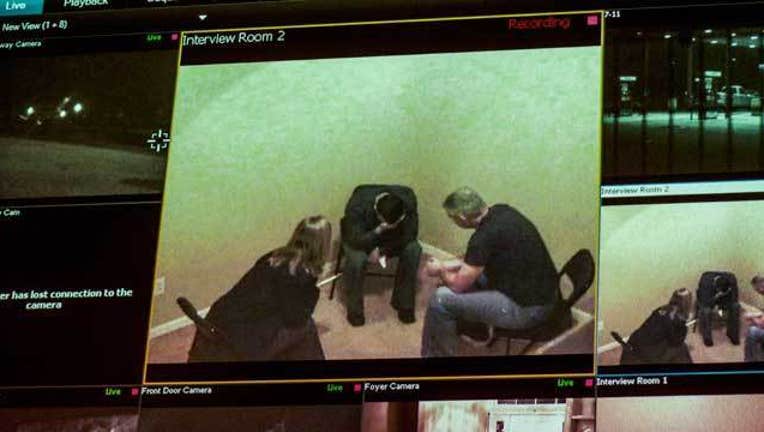 Fifty men showed up at a Seminole County house over the last week, ready to have sex with a minor, according to authorities.  Instead, they received a trip to jail -- the result of an operation that took six months of planning.
The Seminole County Sheriff's Office is working on this sting with sixteen law enforcement agencies, including the Florida Department of Law Enforcement and the FBI.  Two hundred deputies, police officers and investigators made the arrests, with some detectives posing as children and adults online.
Seminole County Sheriff Capt. Dennis Lemma described how much work the suspects put into trying to set up the meetings.   "These men spent hours chatting, texting and emailing undercover agents."
Deputies arrested 25-year-old Duncan St. Gelais in the sting.  He was an English teacher at New Smyrna Beach High School for the last three years.   School officials tell FOX 35 that he resigned following his arrest.

Jorge Ferreira, 43, went before a judge on Monday afternoon.  The science teacher at Ocoee Middle School was arrested Sunday night.  He has worked for Orange County Schools since 2002. 
A janitor with the Seminole County School Department and a translator with Orange County Schools were also among those busted in the child sex sting.

Deputies said these suspects showed up at the house to have sex with a minor, despite the risks of getting caught.  "They all suspected that this might be a sting. They feared apprehension, but yet came anyway," said Lemma.

The Sheriff's Office will investigate each of the suspects to see if they have any child victims in the real world, outside of this cyber operation.