2 stingray pups born at Brevard Zoo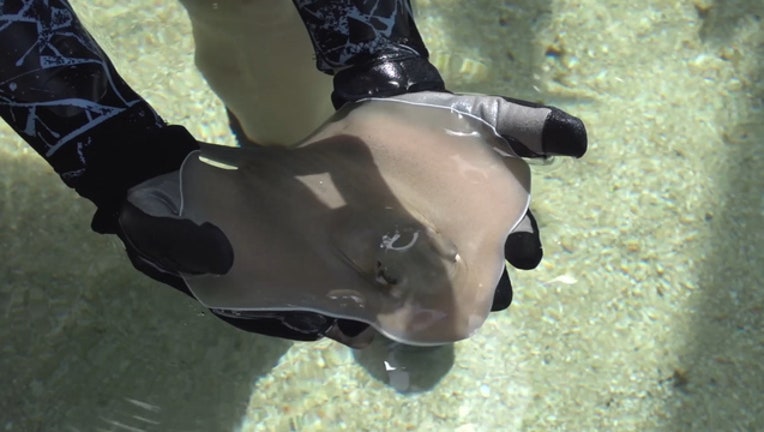 article
MELBOURNE, Fla. (AP) - A southern stingray has given birth to two pups at a Florida zoo.
Officials at the Brevard Zoo say the stingray pups born on Tuesday in Melbourne are named Dallas and Clementine. They each weighed under a pound at birth. A news release from zoo officials says the mother's name is Belle.
The babies are being kept in a smaller enclosure inside the zoo's 20,000-gallon Indian River Lagoon-themed tank to protect them from larger fish.
Director of animal programs Michelle Smurl says people tend to think stingrays hatch from eggs. They do not. But, she added that they don't "receive maternal care like mammals."
Southern stingrays are native to shallow waters in the western Atlantic Ocean.