18-year-old with learner's permit arrested for street racing
CLERMONT, Fla. - Lake County deputies arrested an 18-year-old who only has a learner's permit for racing on the highway at speeds of more than 100 miles per hour. 
Along U.S. Highway 27 in Clermont, a midnight joy ride was stopped by deputies.
"We're glad that we got him in custody before someone actually got hurt," said Lake County Sheriff's Office Lt. John Herrell.
Jose Baez was chased by a Lake County deputy and nabbed for alleged street racing at just 18 years old.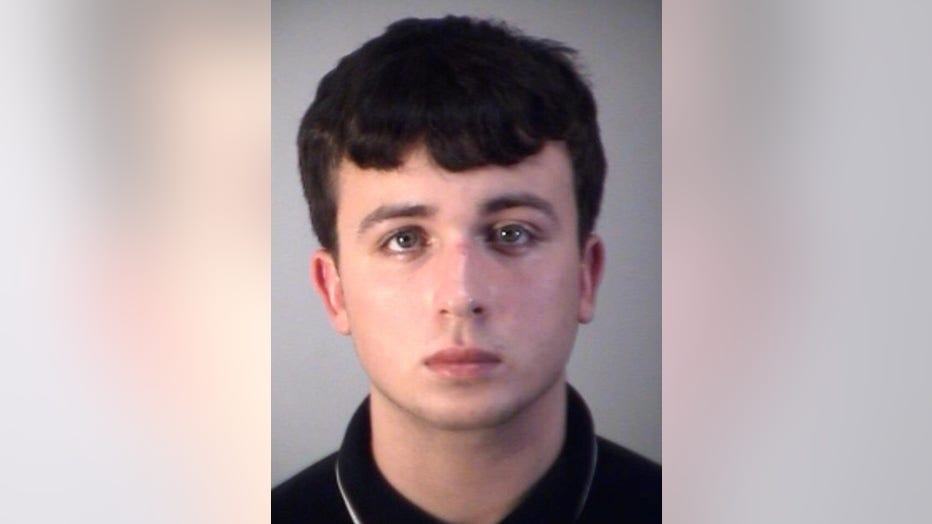 Deputies say he was driving with nothing more than a learner's license.
"This kid should have never been driving," Lt. Herrell said.
The Lake County Sheriff's Office says a deputy spotted Baez tearing down U.S. Highway 27 at more than 100 miles per hour, side-by-side with a truck. "It was pretty obvious to him off the bat that they were street racing," Lt. Herrell said.
The truck turned and got away. The deputy stayed on Baez.
According to Baez's arrest report, when a deputy pulled him over, he said the car smelled of marijuana.
Inside, the deputy found 120 grams of the drug and an admission from Baez that he was in fact racing the truck.
"He said he made the choice to give in and that's where he went wrong," Lt. Herrell said.
"I think it's crazy. I don't understand," said Debbie Strickland, who lives in Clermont. 
Neighbors say Clermont is growing and U.S. 27 is getting busier by the day.
"Traveling in that area of the highway that late at night at those speeds, someone's bound to get hurt," Lt. Herrell said.
Baez is charged with racing on the highway, possession of marijuana more than 20 grams, possession of drug paraphernalia and possession of THC oil.
He is free on bond and scheduled to appear in Lake County court next month.
Lake County deputies say they've increased DUI patrols for the New Year holiday.