$12.75M settlement after painter's suicide in Northern California jail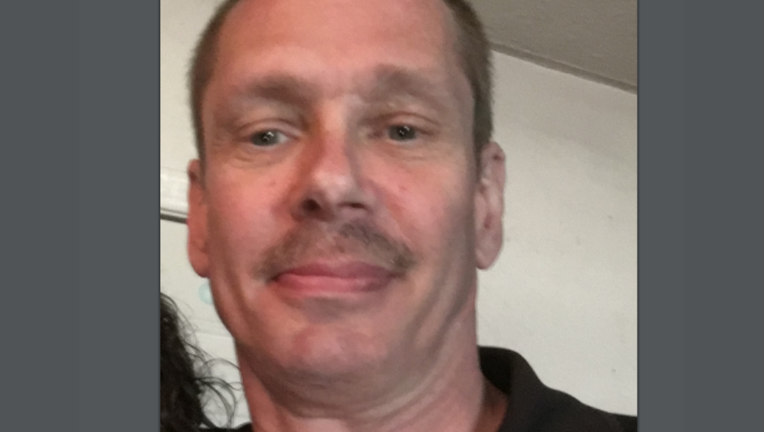 article
REDDING, Calif. - The sister of a painter who died by suicide in Shasta County custody has been awarded $12.75 million in a case against the city, county and the jail's healthcare company – the largest settlement of its kind against Wellpath, the plaintiff's lawyers said. 
Wellpath agreed to pay Katherine Johnson, the sister of 56-year-old Randall Johnson, $11.1 million. Meanwhile, Shasta County and the city of Redding have already paid her $1.65 million. The agreement was formalized in U.S. District Court in Sacramento on August 22.
"Wellpath has shown time after time that it puts profits over people and money over medical care," said the Johnson's attorney, Julia Sherwin of Haddad & Sherwin in Oakland. 
Sherwin added that Wellpath didn't provide adequate jail staffing and illegally assigned employees who weren't registered nurses, all of which led to the suicide of Randall Johnson on Aug. 16, 2018. Also, Sherwin said Randall Johnson never should have been taken to jail in the first place. 
Wellpath representatives did not respond for immediate comment on Wednesday.
In court, Wellpath's attorney argued that Johnson's sister had "no cause of action for negligence" and also she had no standing to make a claim. 
Wellpath, which is owned by the global investment firm H.I.G. Capital, provides health care in 34 of California's 56 county jail systems, including in four of the Bay Area's nine counties. Wellpath used to be called California Forensic Medical Group, or CFMG. 
The settlement comes five years after Randall Johnson was arrested and died by suicide. 
Court records indicate that Randall Johnson suffered from depression and severe alcoholism. 
On Aug. 14, 2018, his friend called 911 seeking medical assistance for him; he had been sitting outside his home in underwear and shoes, hallucinating and talking to himself. He was covered in feces. 
Redding police officers found Johnson half-naked in his driveway, incoherent, with an elevated heart rate, court records show. Randall Johnson told police he had injected and ingested $100 worth of methamphetamine in an attempt to take his own life.  
Officers shooed away paramedics, deciding instead to arrest him for public intoxication, put him in twist lock control holds and take him to the Shasta County Jail, the federal lawsuit states.
When he got to jail, Sherwin said that no one bothered to summon emergency care despite his tachycardic pulse and elevated at 128 beats per minute.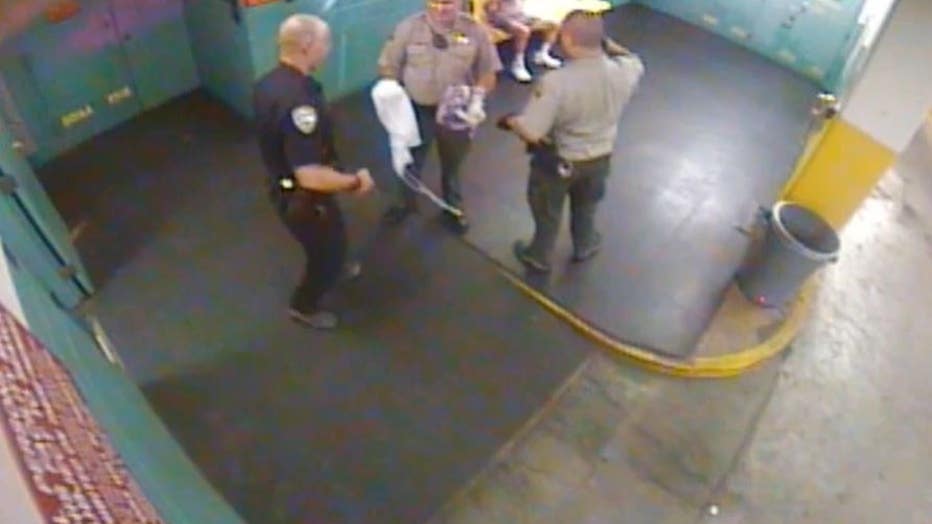 Deputies are heard laughing at Randall Johnson, who is in custody at Shasta County Jail. Aug. 14, 2018. Video from jail.
A Wellpath nurse wrote "no" when she filled out an intake report asking if Randall Johnson had taken drugs and determined he was medically fit to enter the jail. 
In addition, the lawsuit states that Wellpath often provided licensed vocational nurses to work registered nurse shifts, outside their legal scope of practice, Sherwin said. 
Meanwhile, the deputies also showed little to no care for Randall Johnson, the lawsuit states. 
Video shows the deputies laughing at him, cracking jokes and gagging in disgust at his condition, court records state. 
The deputies said, "Dude you smell so fucking bad, it's ridiculous" and "you smell like butthole, bro."
The deputies also "leg sweeped" him to the ground before locking Randall Johnson in a solitary "safety cell." 
Randall Johnson was left in that safety cell for two days, and he was not checked on every 15 minutes as he should have been, court records state.
He died two days after he was taken tin custody.
 The coroner ruled Randall Johnson died by suicide, a mixture of methamphetamine and hypertensive cardiovascular disease.
This settlement is just the latest setback for Wellpath. 
A San Francisco Chronicle investigation showed that Wellpath has faced more than 1,000 lawsuits in U.S. federal courts, filed by prisoners, their families and civil rights groups, naming the company as a defendant, and three recent investigations involving Wellpath's quality of care by the U.S. Department of Justice.
This story was reported in Oakland, Calif.