10 free things to do in Central Florida that you probably didn't know about
ORLANDO, Fla. - Central Florida is known for its abundance of entertainment options – theme parks, restaurants, the Space Coast, museums, festivals, shopping malls, nightlife, the beach – you name it! Those attractions, however, could cost you a pretty penny.
If you're looking for fun that will not break the bank, here are 10 free things to do in and around Orlando.
Lakeridge Winery
Florida is home to beautiful wineries and Lakeridge Winery in Clermont is one of them. Complimentary winery tours and tastings are offered daily, starting at 10 a.m., with the last tour beginning at 4 p.m. 
The tour and wine tastings are approximately 45 minutes long and during the tour, you'll learn about winemaking and view the vineyards where grapes are grown and harvested. 
El Yunque Splash Pad 
This is the perfect place for families to cool off from the heat. This community splash pad inspired by Puerto Rico's El Yunque National Forest opened in Kissimmee in July 2022 in Osceola County. 
It has 30 water features including a water dump platform and spraying palms, animals and plants. The site – which is open daily during daylight hours – also includes a sunbathing lawn and picnic tables. It is located at 65th Infantry Veteran's Park on Astor Court.
Lake Eola Park
Located in the heart of downtown Orlando, Lake Eola Park is the perfect place for a run, walk or even a picnic date along the water. There are always plenty of free activities that take place at the park, including live music performances, game night, the Orlando Farmers Market, and other community festivals. See a list of events here.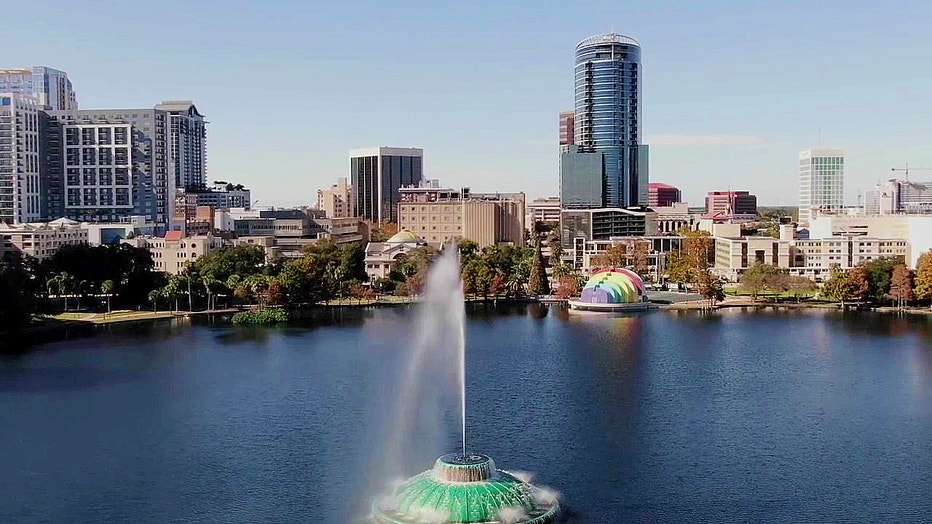 Lake Apopka Wildlife Drive
Get in your vehicle and take the Lake Apopka Wildlife Drive's self-guided audio tour. 
Launched by the St. Johns River Water Management District in September 2016, visitors can travel the one-way, 11-mile drive and see the district's restoration work on the former farmlands that make up the Lake Apopka North Shore, and the plants and animals that can be found there.  There are 11 points of interest along the drive, which begins at Lust Road and ends on Jones Road in Orange County. You'll need a smartphone or mobile device with an internet connection to stream the audio, which can be found here.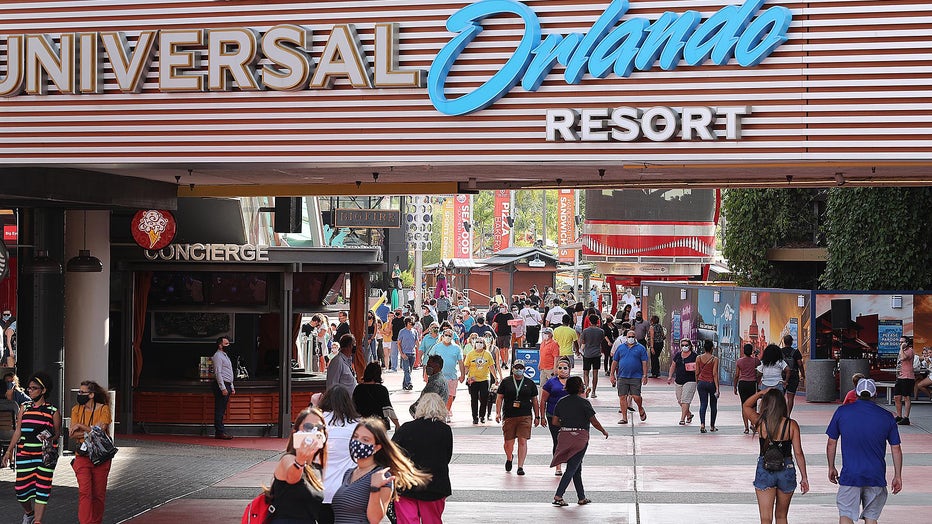 Guests enjoy themselves at Universal CityWalk in Orlando, Fla., on Thursday, May 14, 2020. Universal began limited operation of select venues at CityWalk on Thursday, while also limiting capacity and increasing cleaning and disinfection procedures du
Universal CityWalk
Whether you're looking to check out the shops, get in some extra steps, or experience the nightlife or Mardi Gras festivities, Universal CityWalk can be a fun spot to visit – and doesn't have to cost any extra money aside from the gas to get there.
Universal CityWalk is home to a variety of shops, restaurants, bars, and clubs, but it's also a great spot to take in the sights and atmosphere, walk around the lake, or people watch. You can also visit CityWalk's Rising Star karaoke bar or Coconut Club. One note, you have to be at least 18 to get into Rising Star and, of course, 21 to purchase alcohol.
During the day, Universal charges a fee to park, which varies from $30 to $60 per vehicle. However, after 6 p.m. on most nights and outside of Halloween Horror Nights, you can park for free.
Throughout the year, you may even be able to listen to music or catch some performances on the Universal CityWalk Lagoon Stage. 
Sanford Art and Jazz Night
A visit to historic downtown Sanford is the perfect date night idea. On the third Thursday of every month, come out for a special evening celebrating the arts, music and spirits at multiple venues:
Hollerbach's Willow Tree Cafe
Sanford Brewing Company
Tuffy's Music Box & Lounge
Deviant Wolfe BrewingMagpies Modern General
The Alley Blues
Dees Brothers Brewery
Unfurl Collective
Harry P. Leu Gardens
On certain days throughout the year, people can visit the Harry P. Leu Gardens – and explore the 50-acre property for free. The garden and historical home were donated to the City of Orlando in 1961 by Harry P. Leu and his wife, Mary Jane.
Admission is normally $10-$15 per person. However, there are a handful of dates where people can visit the garden for free. One note, there is no more entry after 4 p.m.
Those dates are: 
March 6, 2023,
March 11 & 12, 2023 – Plant Sale Weekend
April 3, 2023
There are no free admission days in May, June, or July 2023. Dates or availability for the remainder of the year were not immediately listed online.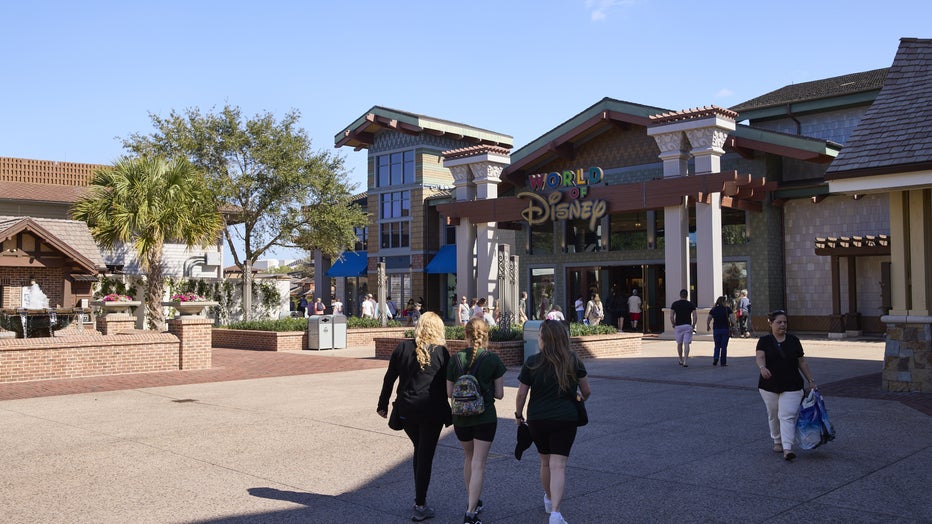 Shoppers at Disney Springs at the Walt Disney World Resort in Lake Buena Vista, Florida, US, on Wednesday, Feb. 8, 2023. After almost 60 years of Disney's corporate oversight, Florida governor Ron DeSantis is expected to soon sign a bill giving himse
Disney Springs
Looking for a Disney magic without going to the theme parks – or a need a break from the theme parks? Head over to Disney Springs, where you can listen to live music throughout the year, explore dozens of shops, stores, and galleries, and get those extra steps in.
There is no cost to get into Disney Springs and no cost to park in any of the garages; just be prepared to go through security. Plus, it's always fun to see the latest window displays and decorations, especially if you go around Halloween and Christmas.
And you cannot forget the iconic photo ops in front of the World of Disney store with Cinderella and Princess Aurora, or with Brickley, the sea dragon made out of LEGO bricks.
Make sure to visit DisneySprings.com to see a list of the upcoming entertainment on the various stages throughout the entertainment complex.
Get outside - run, hike, bike, blade
Florida's known as the Sunshine State for a reason – and it's usually fantastic weather to get outside. From hiking and biking to walking and running, there are dozens of trails and pathways around Central Florida to explore.
While some have their own admission fees, there are several that are free to use. Some are home to sports courts, dog parks, disc golf, splash pads, and playgrounds.
Visit https://www.orangecountyfl.net to view a map of the parks and which amenities each one is home too.
One well-known trail is the West Orange Trail, which spans 22 miles from the Orange-Lake county line through Winter Garden and to downtown Apopka. 
If you don't have a bicycle, there are bikes available for rent starting a $9 per hour or $35 per day. 
Date Night in The Plaza at Cranes Roost Park
The Plaza at Cranes Roost Park transforms into the perfect setting for an adult only event under the stars. 
Whether you are with a significant other or a group of friends, you are sure to have a memorable time. Each event features a different theme and activities. 
Admission is free with food and bar beverages available for purchase. Be sure to check the City of Altamonte Spring's calendar for event dates.
You must be 21 years old and older to attend.