Orlando weather forecast: Isolated showers expected for this evening
Tonight's low: 76 degrees
Tomorrow's high: 93 degrees

Rain: 40% chance PM Storms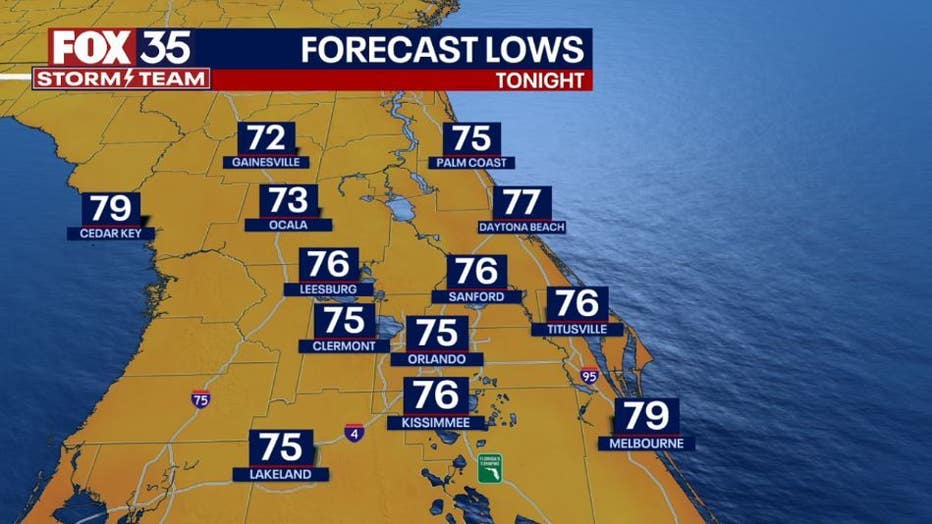 Main weather concerns: Isolated Showers will start in the late afternoon to early evening west of I-95. Orange County and the Orlando metro will see most of the activity. Rain is expected from Orlando Lake Okeechobee. The main threats include gusty winds, lightning, and heavy rainfall.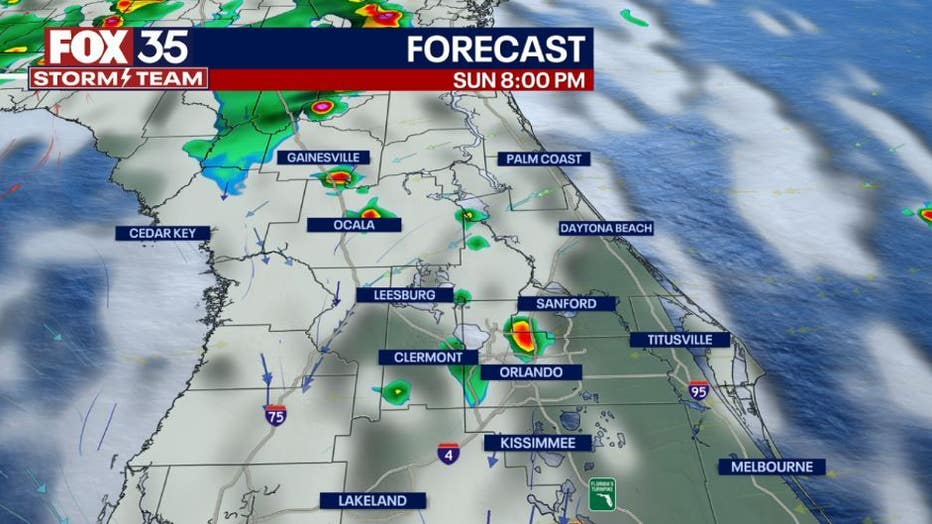 BEACHES:
Monday will be another great beach day. The day will start off with partly cloudy skies with a slight chance of a stray shower in the afternoon. High temperatures will climb into the upper 80s. The rip current risk will be low tomorrow, but it is always wise to swim next to a lifeguard stand.
THEME PARKS:
Another toasty day for the parks on Monday. Labor Day will feature a 40% chance of rain slated for the afternoon. After 2 pm expects afternoon showers and thunderstorms. Remember, when it roars, go indoors!.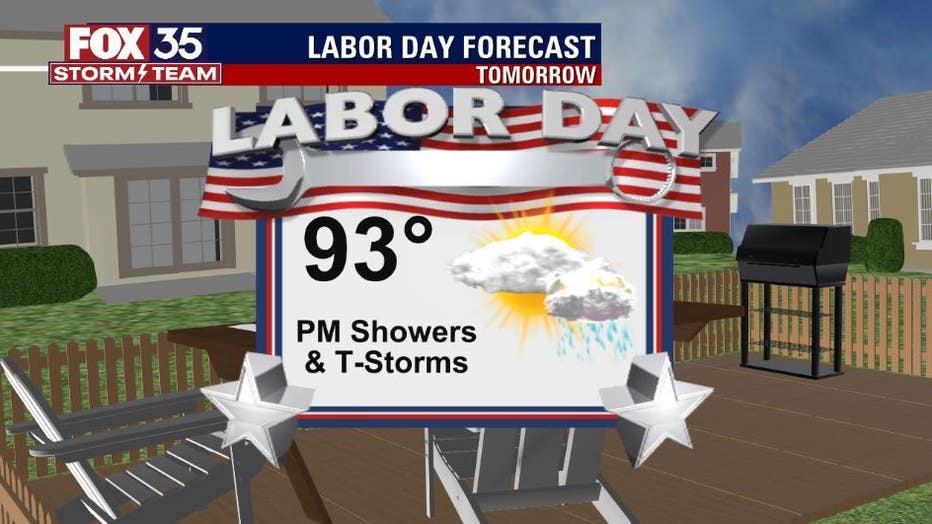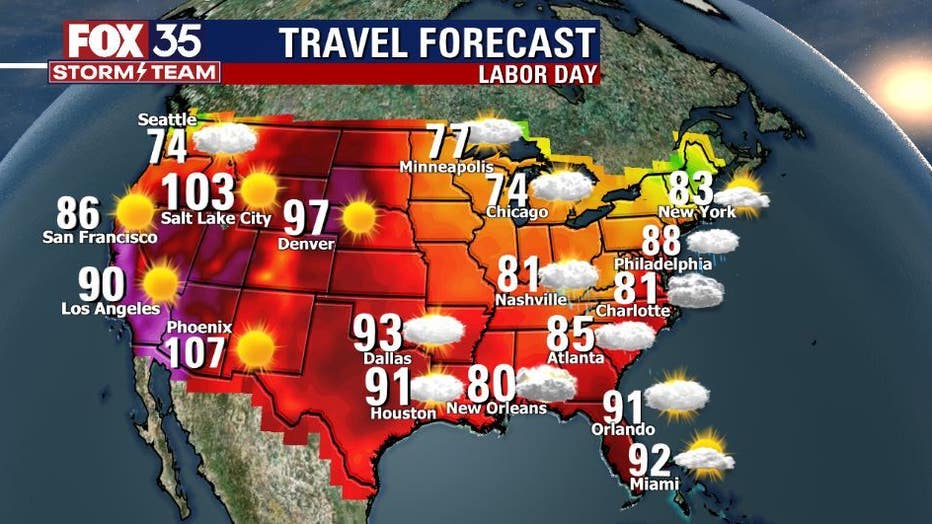 EXTENDED OUTLOOK:
Rain chances will be slightly lower to start the week. 40 % chance of rain for the interior and 30% chance of rain along the coast. However, the chances of rain will increase through the rest of the week. Depend on the FOX 35 Storm Team and download the FOX 35 Storm Team App!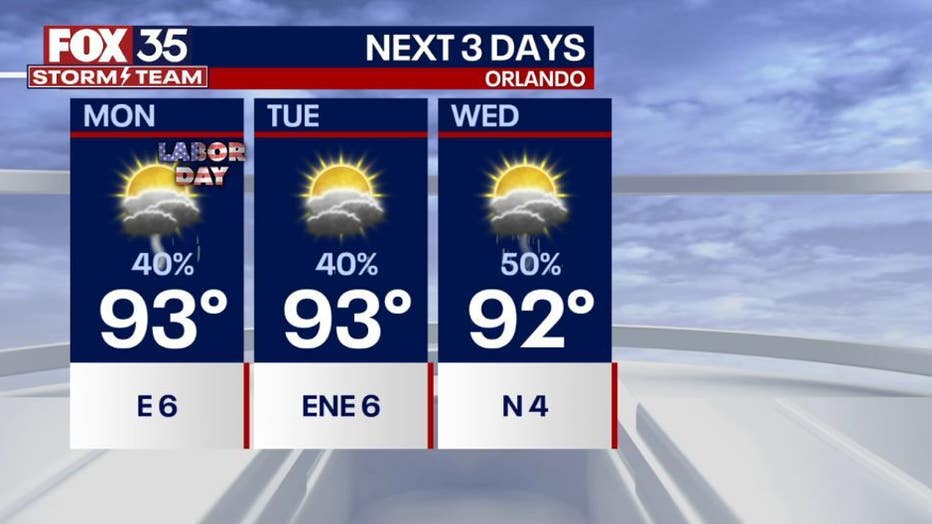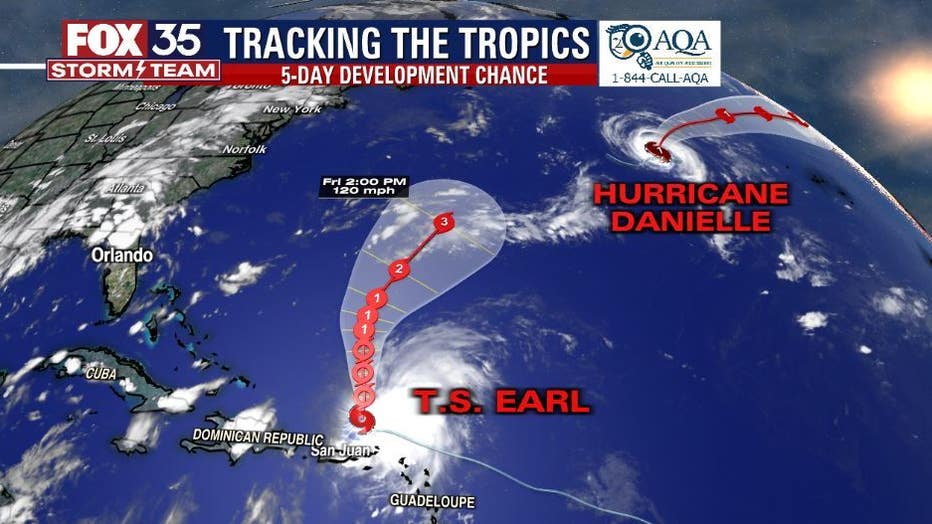 TROPICS:
Hurricane Danielle will stay out in the North Atlantic, with no effect to land.
Tropical Storm Earl will also have no impact on Florida, as it stays to the East long term as front steers it away. T.S. Earl is bringing heavy rainfall to Puerto Rico and the Virgin Islands with its outer bands that can cause some flooding. Track the tropics on the FOX 35 Storm Team Weather app as the peak of the season approaches on September 10th