Orlando weather forecast: A few showers linger, then beautiful weather through Halloween
ORLANDO, Fla. -
Tonight's low: 68 degrees | Today's high: 85 degrees | Rain: 20%
Main weather concerns: Isolated showers continue throughout the evening. An easterly flow is pushing showers on to the coast along Brevard County. None of these showers will be severe, but a few can bring a decent amount of rain.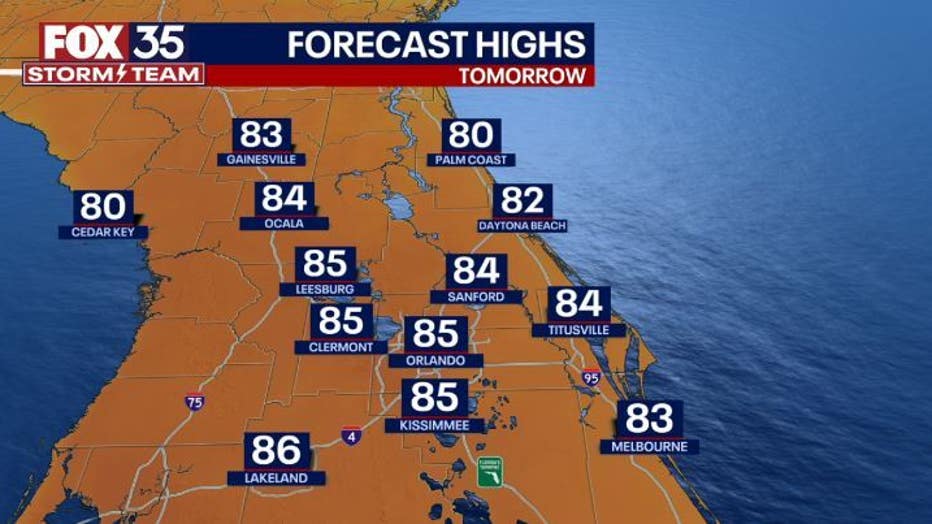 BEACHES:
With easterly winds surf will be high on Sunday. The surf will be up to 4 feet and the rip current risk will be moderate. Make sure to swim next to a lifeguard stand. Showers are possible along the coast tomorrow with a 20% chance of rain. Temperatures peak in the low 80s.
THEME PARKS:
The weather could not be better tomorrow for a trip to the parks. There is a slight chance of rain. Temperatures will be in the mid 80s with plenty of sunshine.
OUTLOOK:
The rest of the weekend looks fantastic. On Sunday, there will be a few coastal showers, and a stray shower inland. Drier air is moving across the area, and this will keep the rain chances low for the next serval day.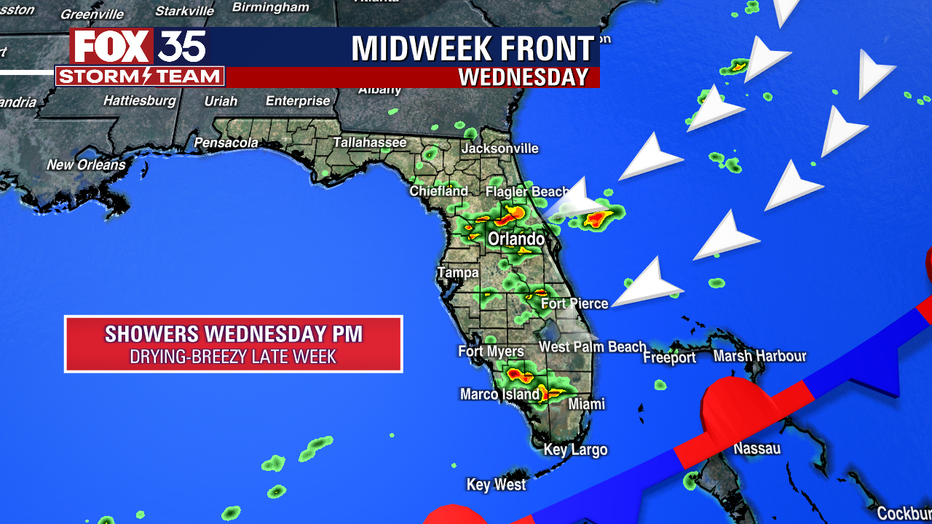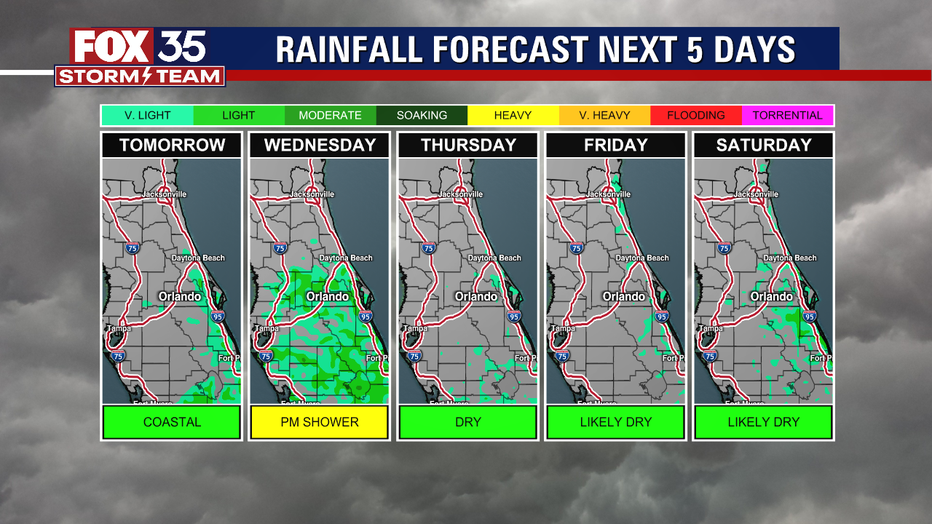 TROPICS:
The FOX 35 Storm Team is monitoring two disturbances in the Atlantic, with no chance to impact Florida. In the next five days a new tropical system may form in the Caribbean, but the models have it moving west towards Central America. If anything, this serves as a reminder that our hurricane season continues until the end of November. Stay with FOX 35 for the latest!!