Low-pressure system off Florida coast lifts north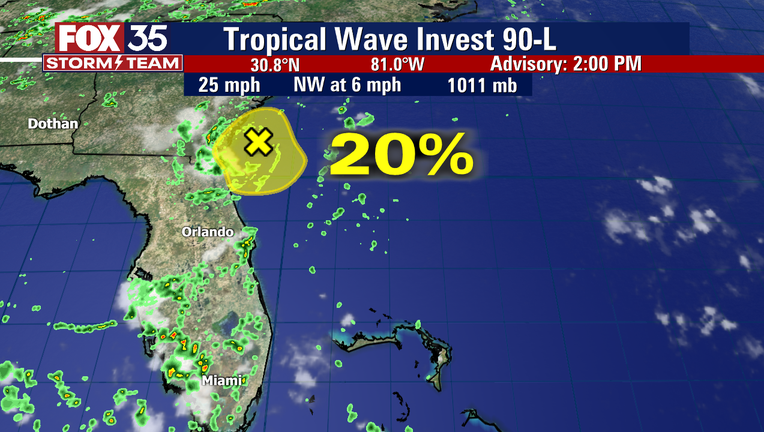 ORLANDO, Fla. - A low-pressure system that had been lingering off the Florida coast over the weekend remains disorganized as it begins to lift up the Atlantic Seaboard.
Because the development of this system is no longer likely, the FOX 35 Storm Team has expired the FOX 35 Storm Alert Day for Monday.
"The FOX 35 Storm Alert Day has expired early, as the potential tropical system prompting the alert did not strengthen, as it earlier looked likely.  The National Hurricane Center forecast this weekend that an area of low pressure currently near Jacksonville would feature a ''60% chance' of becoming a tropical depression. Now that forecast has been dropped to a 20% chance and further meaningful development is highly unlikely," said FOX 35 Storm Team Meteorologist Brooks Garner.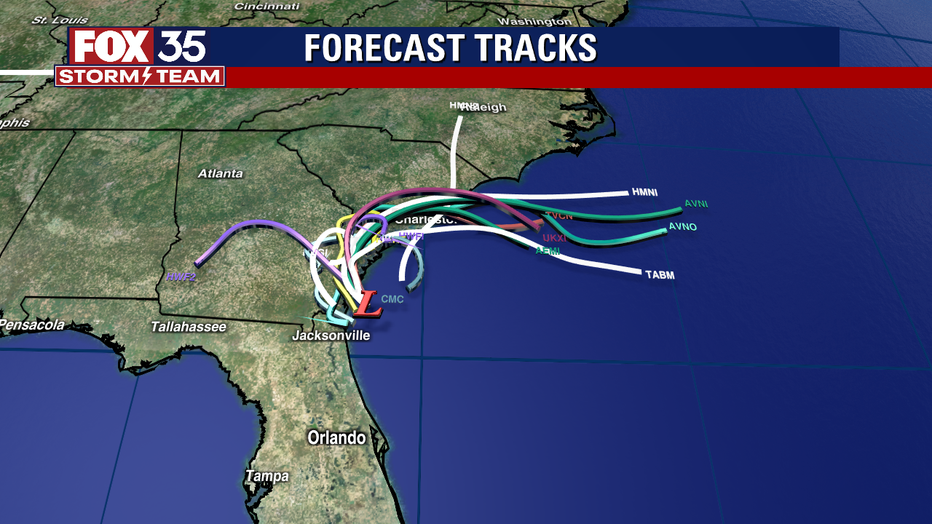 The associated atmospheric dynamics with a tropical system, which would have led to a more widespread severe weather event across Central Florida, will also not come to pass, Garner added. 
"After careful and objective consideration, we have determined that with scattered, heavy, gusty storms this evening, the overall risk will instead likely resemble a typical July 'rainy season' afternoon and not meet criteria," Garner explained.
Orlando's best shot at storms appears to be between 5:30 p.m. and 7:30 p.m. with the overall threat of rain ending after 10 p.m.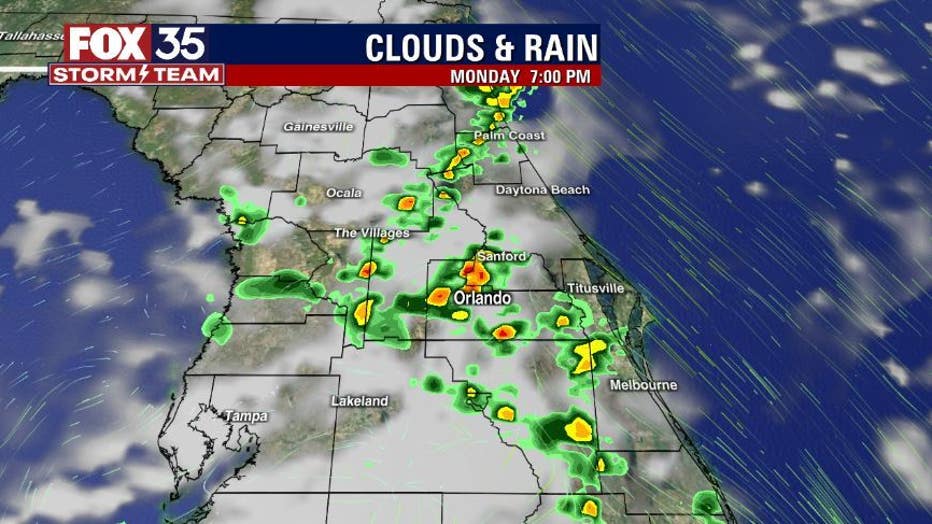 Satellite images and radar data indicate that shower and thunderstorm activity associated with the low-pressure system is limited. As of Monday afternoon, it was located a short distance east of the southeastern Georgia coast.   
The system is expected to move inland over the Georgia coast later today or tonight.  Locally heavy rainfall is possible over portions of the northeastern Florida and Georgia coasts through tonight.  
Stay weather aware and download the FOX 35 Storm Team weather app to track the latest showers directly on your phone.
Watch FOX 35 News for the latest on any possible developments with this system: