World Cup by the numbers - what you need to know (or forgot)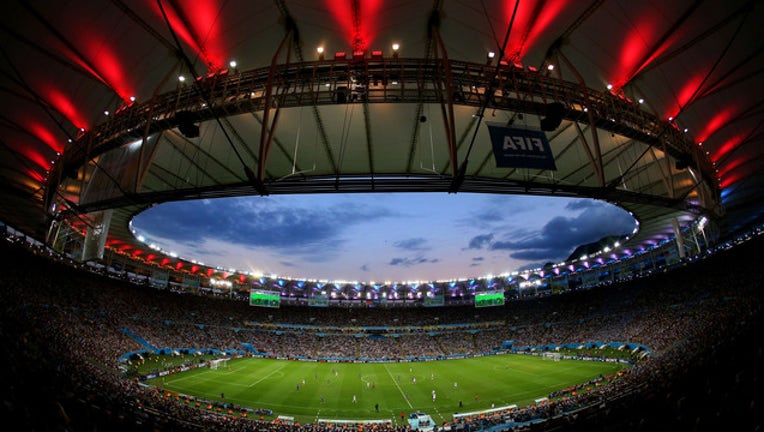 The 2018 FIFA World Cup in Russia is the 21st edition of the single biggest tournament for the single biggest sport on the planet, and the first to be held in Eastern Europe. 
But for many Americans, soccer is still behind football, baseball, basketball, and hockey. So before the World Cup takes the world by storm, here's what you need to know:
21
This is the 21st edition of the FIFA World Cup. The men's tournament is played every four years and has been since 1930 with two exceptions: It was not played in 1942 and 1946 due to World War II.
3.2 BILLION
More than one billion fans worldwide watched the 2014 FIFA World Cup final from start to finish. The entire audience for the game reached an astounding 3.2 billion people, according to FIFA.
280 MILLION
Of the 3.2 billion, FIFA estimates that 280 million watched online or on a mobile device - a number that will surely increase in 2018.
24.7 MILLION
On June 22, 2014, Team USA played Portugal in a group stage match and 24.7 million people watched it - making it the most watched soccer match in U.S. history. By comparison, the Super Bowl held earlier that year had 111.5 million viewers.
WHO WON IN 2014?
The 2014 World Cup was held in Brazil and the home team was favored, but it was Germany that came out victorious, in a 1-0 win over Argentina. 
The 2014 game was the third time that the two teams had faced off in the final of the World Cup (1986 and 1990). Germany's win was the first time a European nation won the World Cup in the Americas.
Brazil went on to the third place game and lost 0-3 to the Netherlands.
171 
That's the total number of goals scored in the 2014 World Cup, tied fro the most all time, set in France in 1998.
32.1 MILLION
Total number of tweets sent out during the 2014 World Cup final. It was the most discussed single sporting event of all time on Twitter.
5 WINS
Brazil has won the tournament 5 times with Germany and Italy both winning it twice. Brazil is also the only team in the world to compete in every tournament since it was originally founded in 1930. All of the winning countries have come from South America or Europe - Team USA has never been in the final.
The 2018 FIFA World Cup begins June 14 on FOX.