Wolverines meet Seminoles with Final Four berth on the line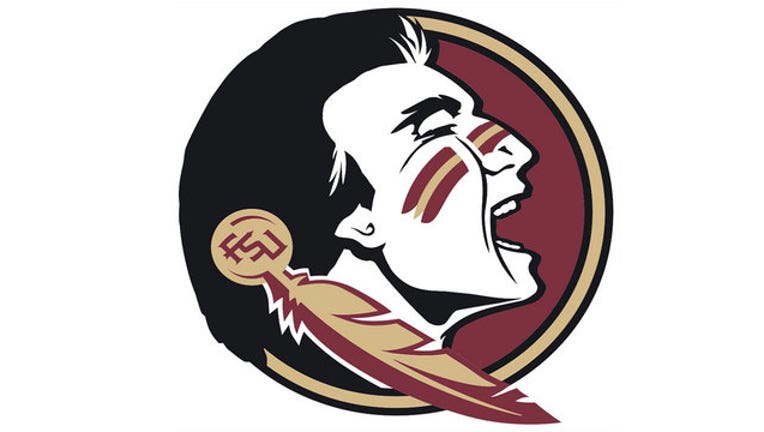 article
By GREG BEACHAM
AP Sports Writer
   LOS ANGELES (AP) -- Leonard Hamilton is well aware of the perception that Florida State is a football school. The coach also knows that the moniker is often applied to Michigan, the Seminoles' opponent Saturday night in a most unlikely NCAA Tournament regional final.
 
   After a lifetime of coaching hoops, the 69-year-old Hamilton can't understand why anyone would think about football in March when his players and coach John Beilein's squad have earned the right to play the biggest game of their lives at Staples Center in Los Angeles.
 
   "I think that's one of the most ridiculous phrases I've heard: football school," Hamilton said Friday. "I mean, gosh, (Michigan has) been to the Final Four on a consistent basis. ... Our baseball team has probably had as much success at Florida State as anyone, but nobody would call us a baseball school. Our soccer team does an outstanding job. Our volleyball team is good. I just think that's a clichT, and that's a phrase we need to eliminate."
 
   One of these don't-call-them-football-schools will be eliminated in LA in the culmination of two wacky weeks out West.
 
   Separated by conference and geography, third-seeded Michigan (31-7) and ninth-seeded Florida State (23-11) didn't know much at all about each other until this improbable NCAA Tournament left them as the only two teams standing in the West Region.
 
   With 48 hours to cram for this final, the Wolverines and Seminoles have learned a few things about each other that sound oddly familiar.
 
   "They have some similar characteristics that we have," Michigan's Charles Matthews said. "We have long players on this team, guys that like to get out in transition, and athletes as well. I feel like it's going to be a fun game. They're a very well-prepared team, and so are we."
 
   The Wolverines also realize what's different and dangerous about the surprising Seminoles, who have upset three consecutive higher-seeded opponents to make an unlikely run to the third Elite Eight in school history.
 
   With wins over top-seeded Xavier and national championship finalist Gonzaga already, Florida State is on the brink of an improbable achievement. The Seminoles went only 9-9 in ACC play and lost in the first round of the conference tournament, but after sweating out Selection Sunday, they've surged to the brink of the second Final Four in school history by hitting their stride just in time.
 
   Michigan's presence in the Elite Eight is less of a surprise, since the Wolverines have made it three times in the last six years. Beilein's team has won 12 straight games since Feb. 6, streaking to the brink of their first Final Four since 2013.
 
   But after middling performances in their first two NCAA Tournament games, the Wolverines showed they're ready for the big time with a 99-72 thrashing of Texas A&M on Thursday, overshadowing their typically proficient defense with the school's highest-scoring NCAA Tournament performance since 1992.
 
   If the Wolverines can come up with a fitting sequel, they'll end Florida State's best postseason run since 1993.
 
   Here are more things to know about the West Region final between Michigan and Florida State:
 
   DOGS IN THEM: Michigan is aware of the dilemma it faces with Florida State's pressing, shot-blocking "junkyard defense," which has deserved its colorful name. "Just really getting after it," Florida State's Phil Cofer said. "We say 94 feet. That's picking the ball up early and playing hard to exhaustion. That's one of the key things of our junkyard defense. When everybody is locked into that, we can take ourselves all the way to the top."
 
   GUT GEMACHT, MORITZ: Florida State is paying particular attention to Moe Wagner, the Wolverines' 7-foot German star. Wagner scored 21 points and hit all three of his 3-pointers in Michigan's rout of A&M. Florida State has two impressive 7-foot interior defenders in Christ Koumadje and Ike Obiagu, but they typically don't venture to the perimeter.
 
   EVERYBODY SHOOTS: Wagner isn't the only outside shooter in maize and blue: Eight Wolverines hit a 3-pointer against the Aggies, and Michigan had 14 total 3-pointers. Florida State's junkyard defense allowed that many 3-pointers only once in 34 games this season.
 
   EVERYBODY SCORES: Florida State's impressive offensive balance showed up again while the Seminoles beat Gonzaga with just one double-digit scorer. If Michigan's semifinal performance was any indication, the Noles might need to score a whole lot more points to keep up -- and they think they've got the versatility to do it. Florida State has scored at least 74 points in seven games since January. "When you get offense from every position, that makes it easier when somebody is getting shut down by the defense," said Terance Mann, who had 18 points to lead Florida State against Gonzaga. "We feel like everybody on the floor can score for us, and that gives us an advantage."
 
   ANN ARBOR WEST: Florida State has plenty of fans in Southern California, but Michigan had a truly impressive crowd in the Staples stands for the victory over Texas A&M. Beilein expects more of the same Saturday. "Those people didn't travel here to see this game," he said. "They live here, and that's what's great about coaching at Michigan. We're everywhere."