Winston, Jackson, looking to build connection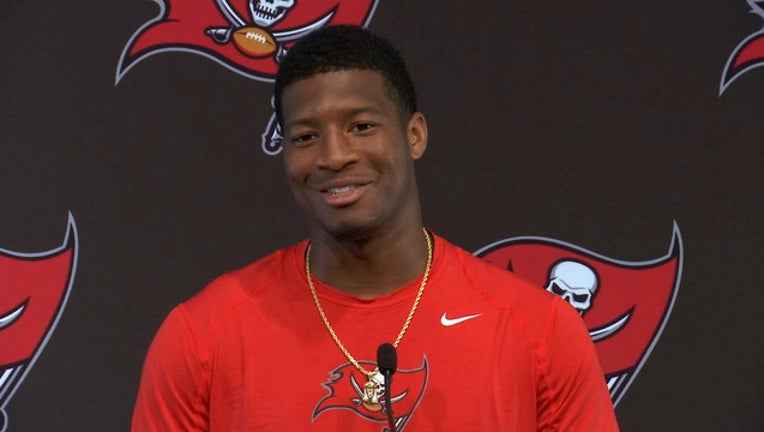 article
TAMPA (FOX 13) - The Buccaneers' winter hibernation is over. The players are back at One Buc Place beginning their first offseason work as a team. It's a foundational start for 2018.
"I think everyone is anxious," said an excited Jameis Winston. "Everybody wants to get out there and give a go. We are just happy to be back playing football."
Wide receiver Desean Jackson's presence on Day One shows he's committed to finishing what was started last season. 
"It was important to show face," said Jackson, who has his own offseason workouts in California. "Really, to set a standard."
One of the top priorities this offseason is finding better long connections for Winston to Jackson. The two worked out in Tallahassee this offseason at FSU and they are planning many more one-on-one sessions at One Buc Place.
"I'm sure he wants to do that and I want to do it as well," said Jackson. "Because them are plays that can help this team win and spark up the team. Hopefully that can get us into the playoffs and in the tournament that we all want to go."
"Me and him have had a bunch of conversations," said Winston. "We got a chance to spend some time together this offseason, so we are excited. He's happy. I'm happy."
This is the first phase of the NFL's offseason team activities, but it's also a first chance for all the new pieces to start to get to know each other. 
"It's our job as a team to come together and put those pieces together," added Winston. "We are definitely excited for all of the new additions that we have and we are definitely looking forward to the draft."