Former Cardinals coach Dennis Green dies at the age of 67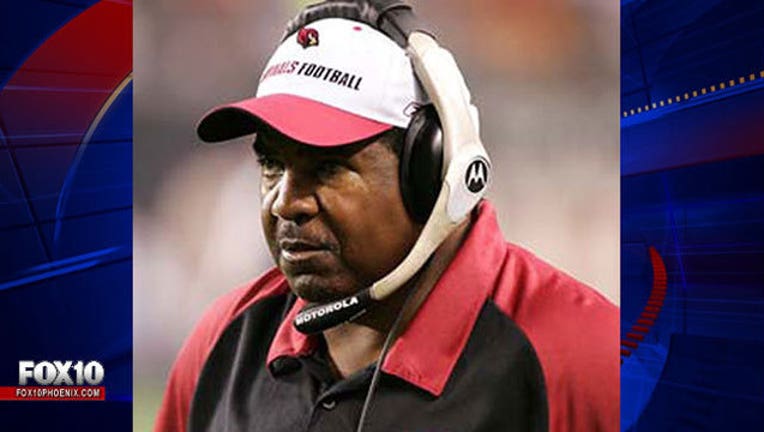 article
PHOENIX (KSAZ) - Former Arizona Cardinals and Minnesota Vikings head coach Dennis Green has died at the age of 67.
Cardinals president Michael Bidwell released the following statement on the passing of Green:
"All of us at the Cardinals are incredibly saddened by the news of Dennis Green's passing. Coach Green will rightly be remembered as a true innovator, leader and pioneer among football coaches. We express our deepest sympathy to his family and his many friends."
In a statement to NFL.com reporter Ian Rapoport, Green's family said, "His family was by his side and he fought hard.
Green coached the Cardinals from 2004 to 2006, but many remember him for his postgame outburst following a loss on Monday Night Football to the Chicago Bears.
Many people around the NFL, including current and former Cardinals' players, have reacted on social media to the passing of Green.