Woman left in shock, tears as she records property vandalized with racial slurs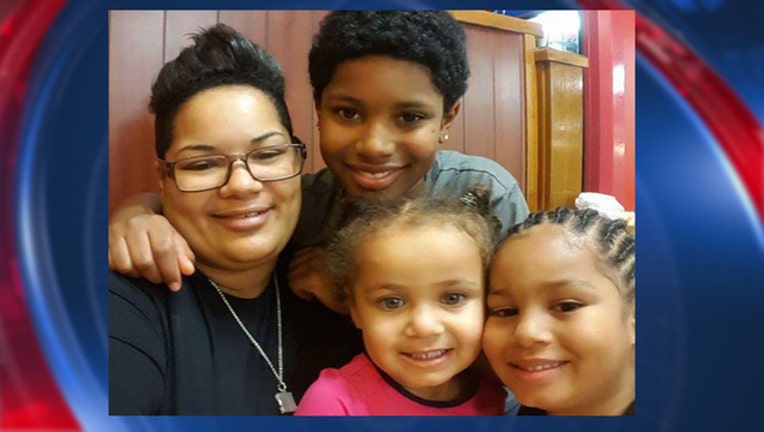 article
CAMPBELLSBURG, IN (FOX 26) - It was a Wednesday morning no different than any other for Mia Frias-Russell...that is until she walked out her front door. 
In a Facebook Live video posted on July 20, Frias-Russell walks around her property in Campbellsburg, Indiana. As she walks up to her shed and SUV, the problem, and what left her in shock, becomes evident. 
"N****R" and "B***H" can be seen sprawled in black spray paint across her belongings, and Frias-Russell's muffled cries can be heard off camera. 
"That's my house," Frias-Russell says in the video while showing the close proximity from the shed to her front door. "That's what I woke up to." 
As she pans over to her SUV, the same racial and derogatory slurs can be seen on the doors and hood of the vehicle. Sugar can also be seen in the gas tank door. 
While attempting to gather herself as the video comes to a close, Frias-Russell says, "I'm scared, I don't have any friends out here. I don't know who could have done this just yesterday. I almost got ran (sic) off the road."
Reactions to the Facebook video express similar disbelief. 
"I am so sorry that some one or some people would do that. It's a disgrace of the kind of people that are in this world," one Facebook user wrote. "Sending my prayers and I hope this turns around for you."
Brandi Nicole Dimas, who identifies herself as a friend of Frias-Russell's, has started a GoFundMe campaign for Frias-Russell, to help her move and get a new car.
Dimas says that Frias-Russell is a single mother of three, that moved to the small town to raise her children in a better community. 
Dimas says she's floored by the outpouring of support for her friend. 
"I'm so happy that people are taking the time to listen to her story,"  Dimas told The Daily Dot. "Right now Mia is overwhelmed with emotions, good and bad. It's unreal all the racism that is still around. It's very sad and hurts my heart to know some people are full of hate without knowledge."
As of Tuesday evening, Frias-Russell's GoFundMe page has raised $2,946 of its $3,000 goal.