Watch: Young baseball fan forced to move seats after making controversial snag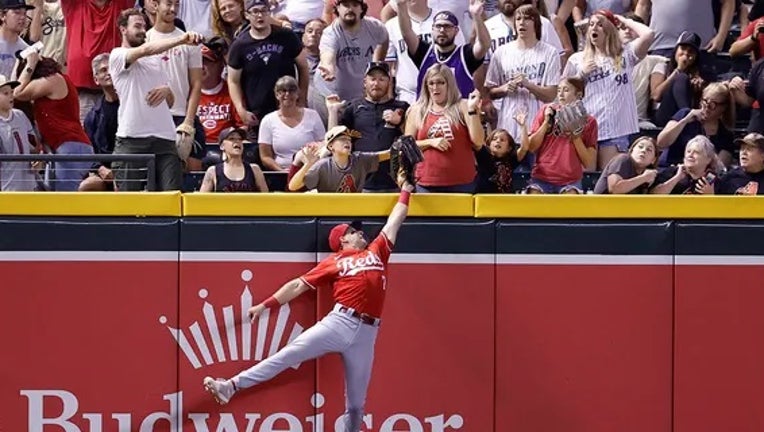 article
A young Arizona Diamondbacks fan ended up in some hot water on Friday when he appeared to steal away a ball from Cincinnati Reds outfielder Spencer Steer with his own glove.
Diamondbacks outfielder Tommy Pham drove a ball to deep left field. Steer had a play on it, but the ball was taken away. The umpires initially called it a home run, but a video review called Pham out for fan's interference.
"Once I saw what happened, I had the same reaction every fan had in the stadium that it was a pretty remarkable play by the kid," Arizona manager Torey Lovullo said. "It looked like the ball was in Steer's glove and the kid stole it. I don't know how he did it."
Fans at Chase Field initially chanted "MVP!" at the child but then booed the call once it was overturned. The young boy was later moved to a different section.
"I was in the dugout like, out, it's clear interference," Pham said. "I just feel bad for him, because kids really don't know that interference rules, so sucks that you got to get kicked out for that."
The Diamondbacks made it out of the game with a 10-8 win. Diamondbacks third baseman Jace Peterson contributed three RBI and two triples on the night.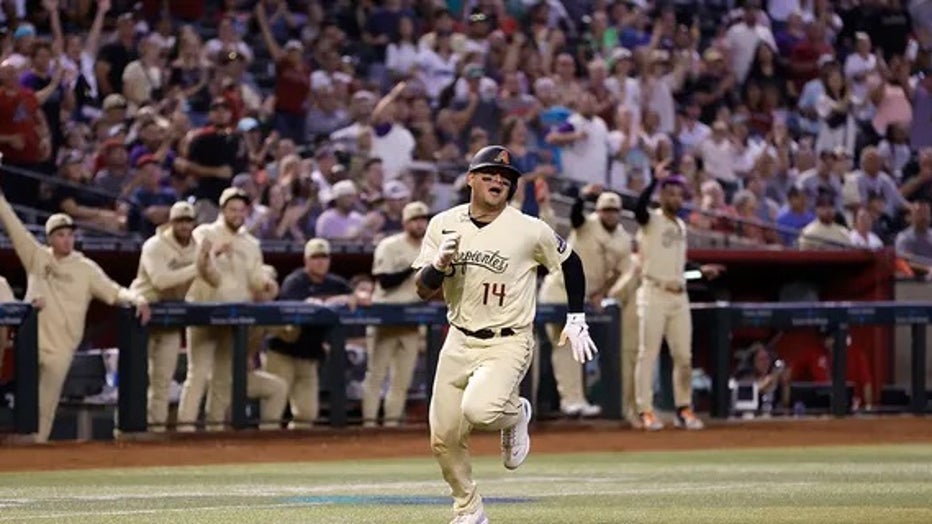 Gabriel Moreno, #14 of the Arizona Diamondbacks, scores a run during the fourth inning against the Cincinnati Reds at Chase Field on August 25, 2023, in Phoenix, Arizona. (Chris Coduto/Getty Images)
Arizona's Brandon Pfaadt picked up his first winning decision of the year. He allowed two runs on three hits in 5 1/3 innings.
The Associated Press contributed to this report.