VIDEO: Paddleboarders passed by manatee swarm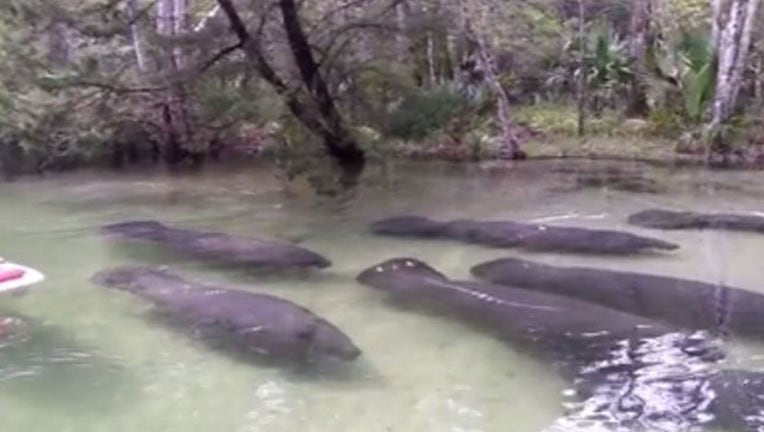 article
WEEKI WACHEE (FOX 13) - It was an amazing sight when some paddleboarders got caught in a group of manatees in Weeki Wachee.
The video taken Saturday was uploaded to Facebook by SUP WEEKI, an eco tour company that offers lessons and tours.
It shows at least 10 manatees swimming along with the paddleboarders and it's gotten more than a million views.
The paddleboarders were on the crystal clear Weeki Wachee River, which is teeming with beautiful wildlife. Seeing a manatee is pretty common, but not in a group that large. "We don't even see one every day so 10 at once is exceptional!" said the company on its Facebook page.
WATCH: