Uber Teen now available in cities across Florida, offering young riders safe transportation, food delivery
ORLANDO, Fla. - Uber is stepping up its game and lowering its age requirement with a new initiative called "Uber Teen" that is set to transform how teenagers get around and order food. 
While Uber requires riders and account holders to be 18 or older, the innovative program is opening the door for those aged 13 to 17 in select cities nationwide, enabling them to order rides and food – all under their parents' supervision. 
"Between school, practice, the mall, and friends, your teen has places they need to be—and so do you," Uber said on its website. With a teen account, they'll have the freedom to request their own rides and order their own meals, all under your supervision. Plus, with live safety features and real-time updates, you can follow along from pickup to dropoff. One thing that will never change is our commitment to helping keep your teens safe. Together, we can help them go anywhere and get (almost) anything they need."
Uber Teen is now available in select cities across Florida – see the full list of available areas below. Here's what you need to know about Uber's new program:
Uber vs. Uber Teen
Uber requires drivers to be at least 18 years old and account holders are not allowed to request rides for someone under the age of 18, according to Uber's Community Guidelines. Minors are required to be accompanied by an adult while using Uber. Accounts used to transport unaccompanied minors could be deactivated. 
Teens can request rides and order through Uber Eats, but age-restricted items like alcohol, some medications and other products will be filtered out, Uber said. 
Even though Uber Teen exists, adults still cannot request rides for their teens. The teen must use their own account to request rides or food.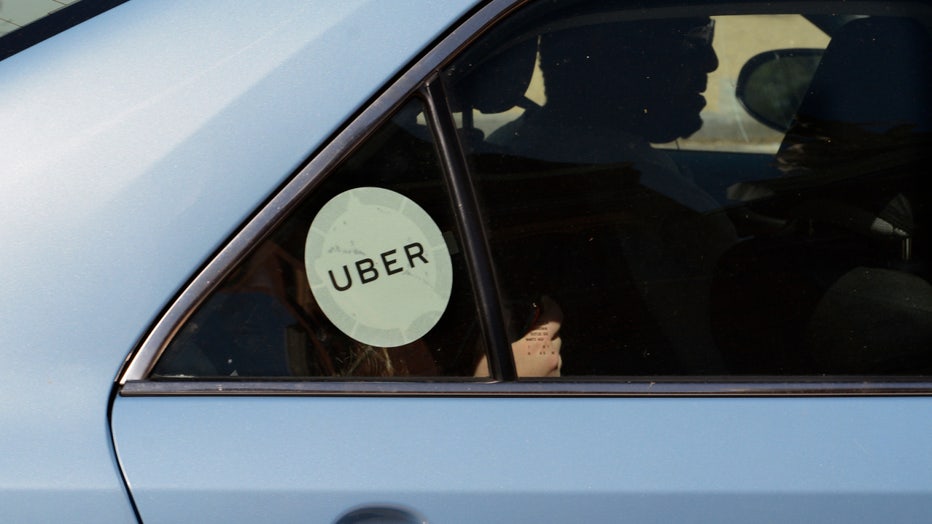 WASHINGTON, D.C. - APRIL 20, 2018: An Uber driver and car transport passengers in Washington, D.C. (Photo by Robert Alexander/Getty Images)
Safety features will be more sensitive on Uber Teen
Riders will also be matched with "highly rated and experienced drivers and couriers," the ride share app ensured. 
Parents will be involved from pickup to dropoff – whether its food or their child. 
"When your teen requests a ride or places an order, you can follow along in the app with live trip and delivery tracking," Uber said. "You'll also get real-time status updates. Additionally, teen trips are destination locked, meaning drivers cannot change the destination of the trip—only your teen can."
How does it work? Guardians will get a notification when their teen requests a ride or places an order and they can monitor the trip live from their phone. 
Other safety features are also available, like PIN verification and RideCheck, which requires riders to confirm a 4-digit number before getting in the car or alerting the rider and asking if they need assistance if the drive unexpectedly stops or goes off-course. There's also an option for Audio Recording, which can only be accessed by Uber in the case of an incident report. 
These safety features – except for Audio Recording – cannot be turned off. In fact, RideCheck will be more sensitive during teen trips. 
Parents also have the opportunity to contact drivers directly through the Uber app while their teen is on a ride. This is not applicable for Uber Eats deliveries. 
When a teen turns 18, their account will be converted to a standard account, but their profile will still be available under the Family profile, meaning guardians can still monitor activity until they're removed. 
How to create an Uber Teen account
Here are the four steps needed to create an Uber Teen account:
Tap Account → Family to create a family profile
Tap Invite Family → Teen → Choose Contact and select your child's name from their contacts
Make sure your payment information is up-to-date
Your teen will get a text invite that lets them complete a mandatory safety onboarding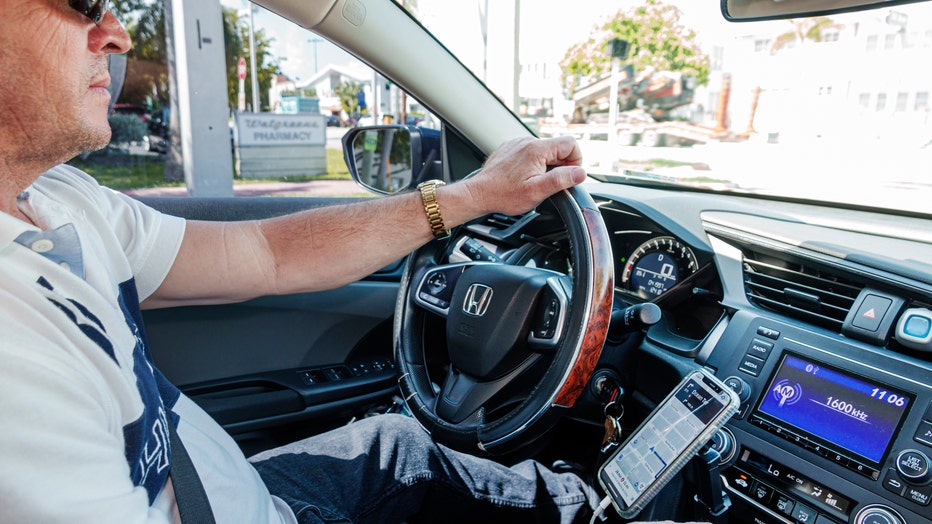 Florida, Miami Beach, Uber, ridesharing service, driver with dashboard mounted smartphone. (Photo by: Jeff Greenberg/Education Images/Universal Images Group via Getty Images)
Who pays for the ride? The teen or the parent?
Teens must use the default payment method attached to their guardian's family profile. 
Can teens bring other riders along?
Yes, but those riders must be at least 13 years old and have permission from their guardian. They're also all required to ride in the back seat and should buckle up. 
Where in Florida is Uber Teen available?
Uber Teen is not available everywhere – only in select cities. Here's a list of eligible Florida cities:
Central Atlantic Coast
Florida Keys
Fort Myers-Naples
Gainesville
Jacksonville
Miami
Ocala
Orlando
Panama City
Pensacola
Sarasota
Tallahassee
Tampa Bay
Click here for more information about Uber Teen.