Twitter introduces "hearts"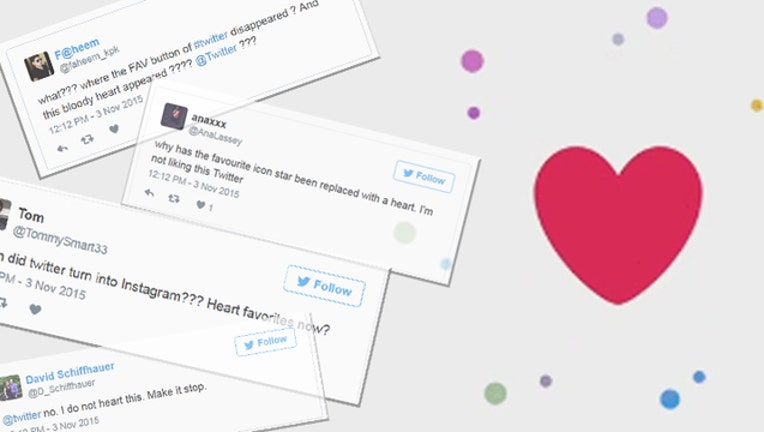 article
Twitter is replacing their star-shaped "favorite" button with a heart-shaped "like" button.
"You've embraced hearts in a big way on Periscope, and we're delighted to bring them to Twitter and Vine, making them the common language for our global community," Twitter said.

The rollout began Tuesday on most devices and platforms. The change was not yet available on Vine for iOS or Twitter for Mac.

The change unifies Twitter's platforms, where hearts have been largely successful on the brand's live streaming app, Periscope. The renaming of the feature from "favorites" to "likes" is expected to help the platform compete against Facebook, who has long used the term "like."

Twitter said it made the move after market testing find users liked the change but users have been sending out a steady stream of negative feedback Tuesday: