Suspect arrested in shooting death of FWC officer
LABELLE, Fla. - A suspect has been arrested in the shooting death of a 30-year-old Florida Fish and Wildlife Conservation Commission officer in southwest Florida.
The Hendry County Sheriff's Office said Eliceo Hernandez, 20, was arrested and charged with negligent homicide in the death of FWC officer Julian Keen Jr.
Hendry County Sheriff Steve Whidden said Keen, 30, was off duty early Sunday when he witnessed a reckless driver near Labelle. He followed the car and when both stopped, Keen confronted Hernandez.
Keen was shot and killed, investigators say.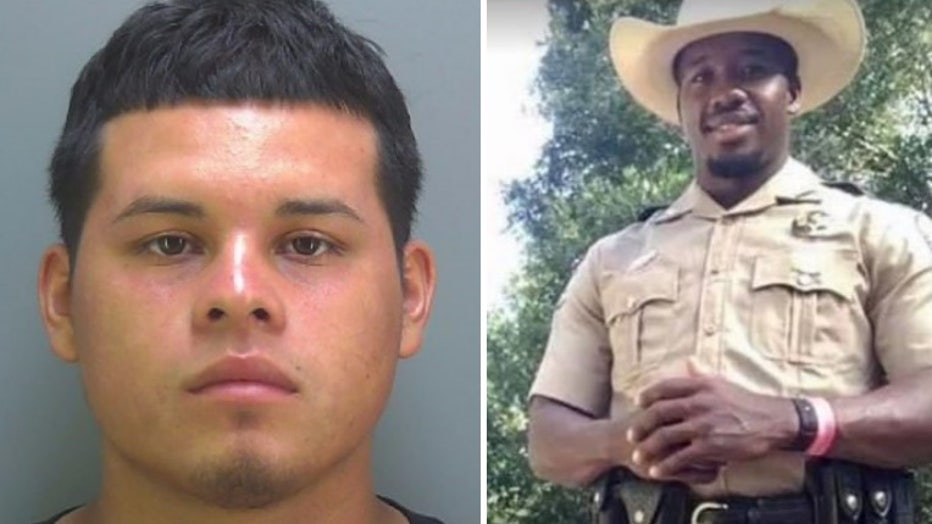 Left: Eliceo Hernandez / Right: FWC Officer Julian Keen Jr (Photos: Hendry County Sheriff's Office/FWC)
"I've known the officer since he was 10 years old," said Hendry County Sheriff Steve Whidden. "He was a dear friend of mine. We considered him family."
Two other men were also taken into custody following Keen's death, but they have not been charged.
Related: 3 suspects in custody after off-duty FWC officer shot, killed
Keen grew up in Labelle, a tight-knit farming community east of Ft. Myers. He played sports at Labelle High School, and later Webber University in Polk County.
"He never did nothing wrong," said his cousin, Markease Williams. "He brought the whole community together."