Shooting outside Orlando Waffle House leaves 2 hurt, police say
ORLANDO, Fla. - Two people are hurt after a shooting happened outside a Waffle House early Sunday, according to the Orlando Police Department.
Waffle House Worker Alex Johnson said it started out as a normal night, at the 24-hour restaurant on South Kirkman Road off Vineland Road.
"Just another night at Waffle House, people coming out to eat, enjoy themselves, have a good time," Johnson said. Officers say that all changed, around 4 a.m.
Police said people were arguing in the Waffle House parking lot, and someone pulled out a gun. Two men wound up in the hospital with gunshot wounds that police say are not life-threatening.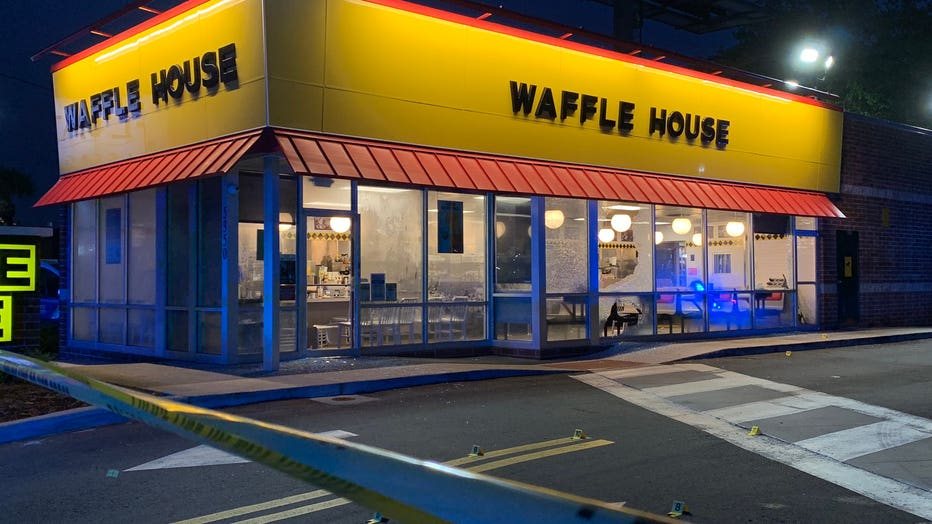 Police said the men got to the hospital separately, paramedics brought one, and the second was dropped-off later on. 
The incident left the windows shattered, police tape blocking the parking lot, evidence markers and shell casings on the ground.
Workers spent the morning removing the broken windows and sweeping up the shattered glass. People who showed up to eat say they're shocked.
"Things happen every day, now," said Gregory Grant, "no matter where you are, who knows?"
Police say they do have a suspect in custody, but it's an ongoing investigation. 
Customers who couldn't get a meal, like Alain De Leon, say they'll find somewhere else for breakfast. "Maybe another Waffle House," he said, "I'm not sure yet. Probably another Waffle House."