'She saved our kids': School bus driver hailed hero after bus went up in flames
West Melbourne, Fla. - A West Melbourne school bus driver is being hailed a hero after getting a group of students off her bus right before it went up in flames.
Janet O'Connell was driving the Imagine Schools West Melbourne students home when her bus started smoking. Students said that smoke quickly started to fill the bus.
"At first, you could smell it, and then it was going further into the back of the bus," said third-grader Levi Kowing.
Kowing says O'Connell quickly pulled over and worked to get the students out of the bus.
"I talked to my friend Dylan, and he was starting to cry, so I tried to comfort him," Kowing.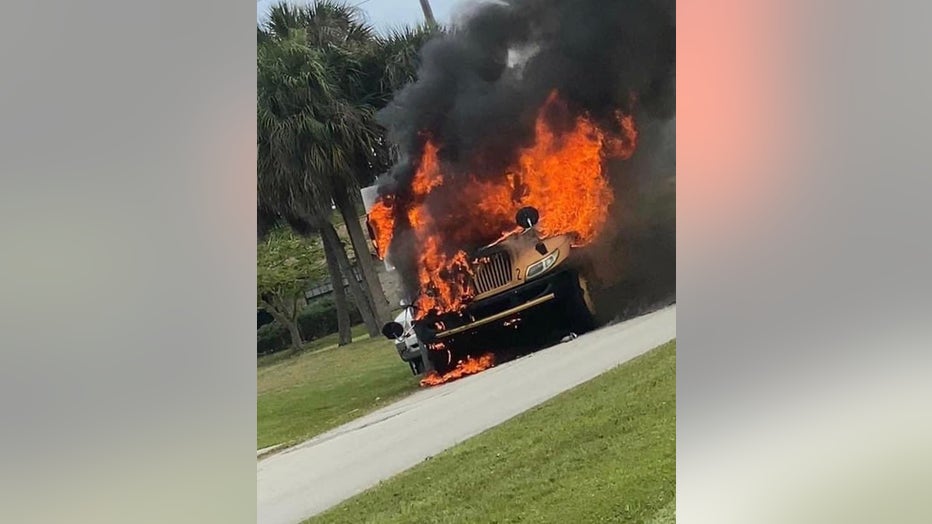 O'Connell first called the school when she noticed something wasn't right. That's when Principal Brian Degonzague jumped in his car and drove a few minutes to where O'Connell pulled over. He says minutes after he arrived, the bus went up in flames.
"It was scary," said Degonzague. "It was terrifying to think minutes earlier they were on this bus."
Principal Degonzague says it was the great effort by O'Connell and the older students on the bus to get everyone off safely.
"She prioritized the kids safety and her gut reaction to immediately get them off the bus was incredible and kept the scenario from turning out differently," said Degonzague.
Kowings' mom says she's feeling more than grateful today as she thought about what could have happened had it not been for Ms. Janet's quick actions.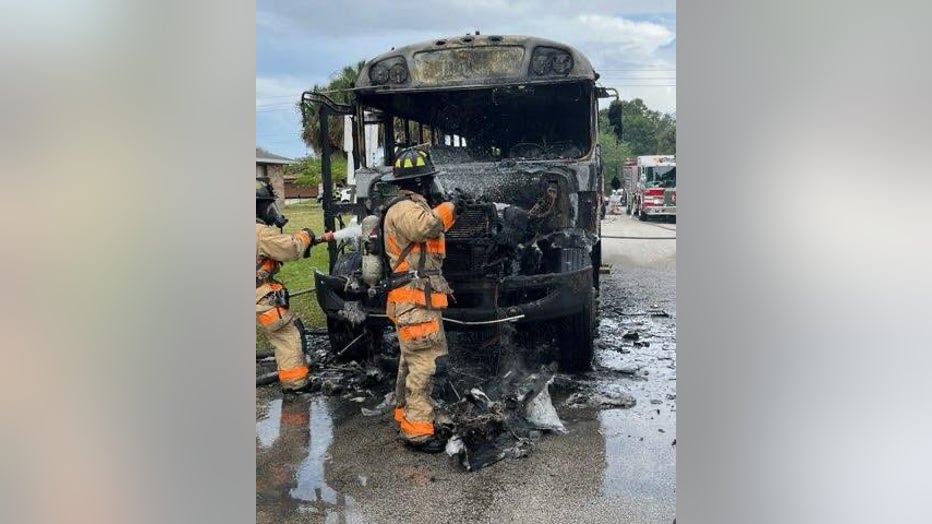 "Thankful they're still here. And I still get to love my children," said Kristen Kowing. "I couldn't repay her enough. Just thank you."
The entire school is applauding O'Connell for her quick thinking. 
"You think of all of our students who were on that bus, and she is a hero," said Jessica Hinchman, an employee at the school. "She saved our kids."