Sea Turtle released back into wild in Volusia County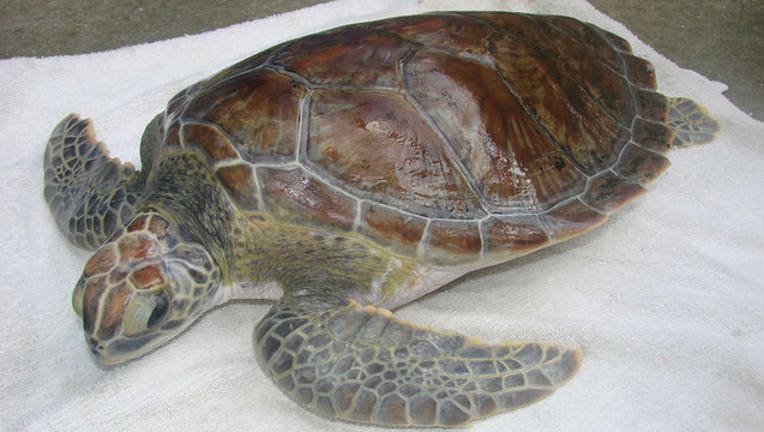 PONCE INLET, Fla. (WOFL FOX 35) - After five months of rehabilitation, a Green Sea Turtle was released back into the wild on Wednesday. The Volusia County Marine Science Center released the turtle, named Bentley, at the Beach Street Ramp in Ponce Inlet.
Bentley came to the center on April 13, after he was found stranded on the beach. He was weak, underweight and covered in algae and barnacles. He also had a healed wound on his skull that left it severely indented. X-rays showed Bentley's brain was intact. Staff removed the algae and barnacles, while a veterinarian treated him.
During his time at the center Bentley recovered and gained nearly four pounds, making him healthy enough to be released.