Report: Nurse sat with NC trooper, helped stop bleeding after shooting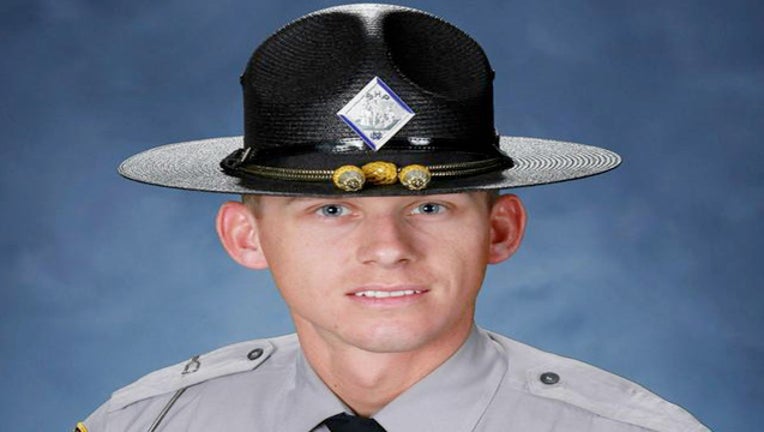 article
(FOX 46 CHARLOTTE) - Law enforcement are expressing their thanks to a woman who reportedly stopped to help a North Carolina State Highway Patrol trooper who was shot Monday, and stayed with him until EMS arrived. 
WRAL reports that just moments after Trooper Daniel Harrel was shot during a traffic stop on Sharon Acres Road near Elm City, Sherice Richardson drove by the scene. 
"I was coming around the curve. I saw some blue lights, and so I slowed down and saw smoke coming from the vehicle. I was like that must have been a car accident," she told WRAL.
The 28-year-old reportedly stopped, despite being a few minutes late to pick up her young daughter from daycare. 
"I couldn't believe it. It was smoke coming from the car and you know, I saw the bullets coming from the windshield, so I got out of the car," Richardson told WRAL. "I went to the car and asked him if he's OK and I saw him bleeding from the face."
Richardson reportedly asked Harrell if he was OK and immediately called 911. While she waited for emergency responders, Richardson told WRAL she and another driver helped stop Harrell's bleeding until paramedics arrived a few minutes later.
Related: 3 in custody after third-generation NC trooper shot in Wilson County
Highway Patrol said Harrell, a five-year law enforcement veteran, was shot around 5:15 p.m. Monday while conducting a traffic stop on Haynes Road, southeast of Elm City.
Three men have been taken into custody in connection to the shooting following a massive hours-long manhunt this week. John David Jones, 36, William Allen Boswell, 40, and Bryan Jeffrey Mullins, 25, are all being held at the Wilson County Detention Center under various charges.