Protestors confront Governor Rick Scott about red tide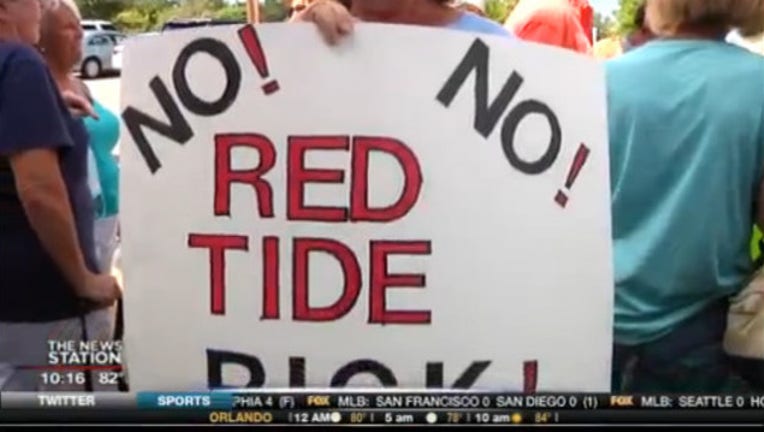 VENICE, Fla. (FOX 35 WOFL) - Frustration over red tides reaches a boiling point in Venice, as protestors confronted Governor Rick Scott over environmental policies they say are making it worse.
The Governor held a rally on Monday, but protestors got aggressive. Face to face, with the smell of red tide lingering in the air, supports of Governor Rick Scott clashed with protestors during a heated time.
Both sides in Venice were hoping to hear about the Governor's plan to tackle red tide. Scientists say it is naturally occurring, but can be made worse by storm water runoff polluted with fertilizer and other nutrients. Protestors say Governor Scott's rollbacks on environmental regulations and funding cuts are making it worse.
Demonstrators lined up early to get their message across. Governor Scott tried to avoid them by going through a back door. Resident Linda Kelly was offended by this, saying "I feel disrespected. We were here peacefully."
Linda went on to say that "Our ocean is dead. What is he doing about it? He has no plan. He hasn't given us any indication that he has any idea how to fix this."
Meanwhile, supporters also wanted to hear the Governor's plan, but never got the chance. One of them said that "I know that there are things he is doing, we are not able to hear it, no one is letting him speak. We can sit and yell and scream at one another and that doesn't solve anything."