Professor says N. Korea detainee got what he 'deserved'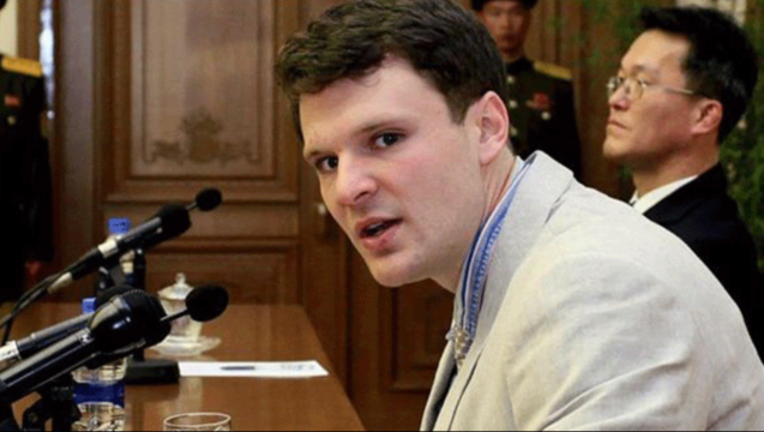 article
WILMINGTON, Del. (AP / FOX NEWS) - The University of Delaware is distancing itself from comments made by an adjunct professor after she said a college student who died after being held by North Korea "got exactly what he deserved."
The Wilmington News Journal reports that anthropology professor Kathy Dettwyler said on her personal Facebook page that Otto Warmbier was "typical of a mindset of a lot of the young, white, rich, clueless males" she teaches.
Dettwyler, an adjunct professor in the school's anthropology department, made her statement about Warmbier on Facebook and in the comments section of an article about the alte college student on the website of the conservative magazine, the National Review.
"He went to North Korea, for f***'s sake, and then acted like a spoiled, naive, arrogant, US college student who had never had to face the consequences of his actions," Dettwyler wrote. "I see him crying at his sentencing hearing and think 'What did you expect?'
Dettwyler added: "How about the few moments of thought given to all the other people in North Korea who are suffering under the repressive government there? Just because they are North Koreans, and not US citizens, we shouldn't care about them?"
The university said in a statement that Dettwyler's comments do not reflect the school's values and are "particularly distressing." Dettwyler declined to comment.
Warmbier was released by North Korea earlier this month after being held for more than 17 months. He was in a coma and died Monday.