Prisoner who escaped from Florida psychiatric hospital back in custody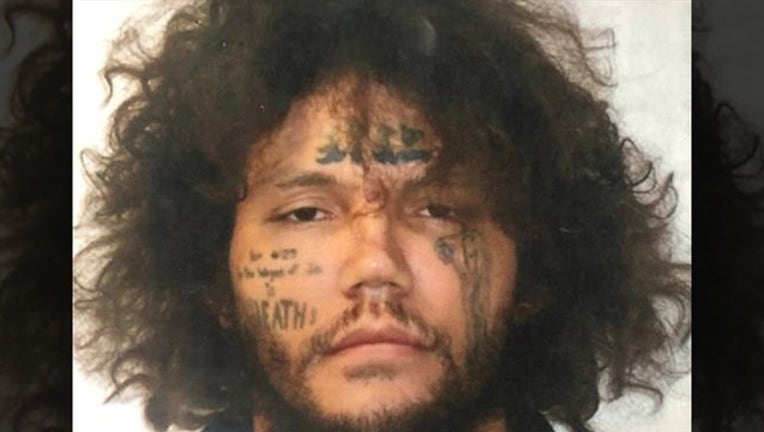 PEMBROKE PINES, Fla. (FOX 35 ORLANDO) - **UPDATE**
Authorities say John Ireland was found in Oakland Park. He is now back in custody.
**EARLIER STORY**
Pembroke Pines police are searching for a man covered in tattoos who they said climbed a fence to escape a psychiatric hospital.
Police said the public should be on the lookout for 33-year-old John Ireland. Ireland escaped from the South Florida State Hospital on Wednesday around 4:00 p.m.  
According to authorities, Ireland was diagnosed with schizophrenia and has a history of violent behavior. A tattoo on his face appears to be the word 'death.' 
Ireland is described as 6-feet, 5-inches tall and weighs around 200 pounds. He was last seen wearing black pants and a black shirt. 
Officers conducted an extensive search in the surrounding areas, including K-9 units, but were not able to locate him.
"DO NOT approach him if you see him. Call 911 immediately," police warned.
What other people are reading right now:
Publix asks customers not to openly carry guns in their stores
Florida man spots 'firefighter running toward angel' in clouds on September 11
Mom arrested after daughter allegedly brings THC-laced candy to school and shares it with classmates
Illinois police looking for 'Walter White' look-alike wanted in relation to meth possession