Plane makes emergency landing on I-75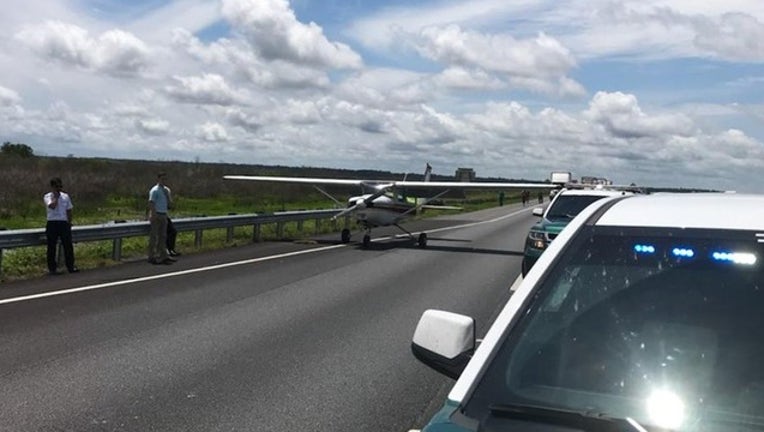 GAINESVILLE, Fla. (FOX 35 WOFL) - The Alachua County Sheriff's Office says that their deputies are assisting a plane that made an emergency landing on the northbound lanes of Interstate 75 at the 382 mile marker (near the Williston Road exit).
They went on to sya that one lane of I-75 northbound is open and traffic flowing slowly. Southbound is also slow due to onlookers. Expect extended delays or seek an alternate route.