Palm Bay Councilman accused of DUI, possession of cocaine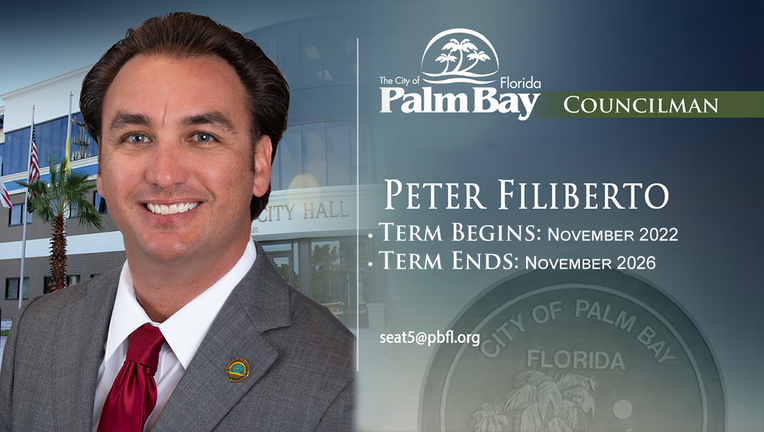 article
PALM BAY, Fla. - A Palm Bay City Council member was arrested Saturday night accused of DUI and possession of cocaine, among other charges, according to the Palm Bay Police Department.
Peter Filiberto, identified in the police report as a Palm Bay City Council member, was booked into jail under suspicion on several charges, including possession of a controlled substance, reckless driving, DUI, and operating a motorcycle without a license, according to police and online jail records. He posted since bail and has been released from jail, records show.
According to the arrest report, Filiberto was riding his motorcycle south on Lipscomb Street NE at a high rate of speed and then ran two stop signs while driving through a nearby neighborhood. The officer said Filiberto was traveling "well above the 25mph posted speed limit," according to the report.
The officer flipped on his lights and siren to pull Filiberto over. The report said Filiberto appeared to attempt a U-turn, but lost control of his bike and fell over.
The councilman refused to speak with the officer and refused to conduct a standardized field sobriety test. However, based on the totality of the circumstances, including the smell of alcohol on his breath, he was arrested, police said.
Police said Filiberto does not have the proper motorcycle endorsement, and that his license was suspended in September 2022. 
While being processed at the police station, officers found a plastic container with a white substance in his shoe and a plastic bag with a white substance in his sock, according to the police. Tests on both indicated the substance was cocaine, the report said.
In a statement, the City of Palm Bay said it will be working with the State Attorney's Office which will determine what formal charges will be filed.  Pending the conclusion of a review, the city said it will release additional information, including body camera footage of Filberto's arrest.
"The City will continue to cooperate with all involved agencies to ensure a transparent and appropriate process is followed regarding this matter," the statement read.
Filiberto was elected in 2022, according to Palm Bay's website. FOX 35 reached out to the council member's office through his website late Sunday night.