P.E. coach arrested, accused of grabbing student and shoving him against a wall
SEMINOLE COUNTY, Fla. - A P.E. teacher was arrested at Millennium Middle School after deputies say he grabbed a student and struck him against a wall.
Deputies arrested Michael Henry on Friday on a battery charge. 
He is accused of grabbing a 13-year-old male student after telling him to put on his shirt before leaving the locker room. 
Deputies say the boy was upset about losing a football game and was trying to leave the locker room without a shirt on.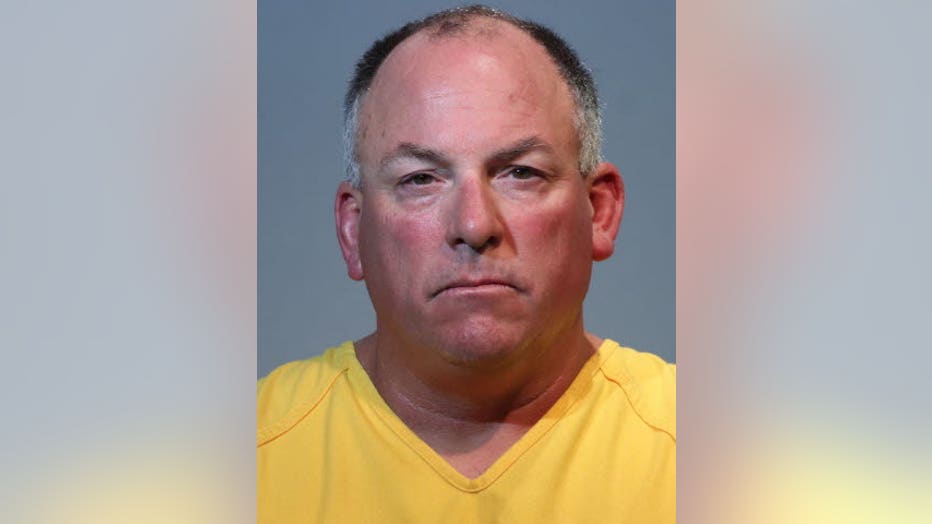 In his arrest report, deputies say video shows Henry standing in the doorway of the locker room, preventing the student from leaving. 
"It's very disturbing to hear, especially coming from middle school," said Neil Bandhoo, a parent.
The student bumped into Henry while trying to leave and then the video shows Henry grab him and struck him against a wall, causing both of them to fall to the ground.
The arrest report says the boy was not seriously injured, but did have a small bump on his forehead and temple area.
Henry is out of jail on bond. The school district confirmed to FOX 35 that he is on paid administrative leave pending the outcome of an investigation.
The school district says Henry has been teaching at the school for 28 years and hasn't had any prior "discipline issues."
However, some parents say they are still on edge.
"It's very scary to think about the fact that you send your kids to school and you're hoping they're going to be OK, and then you hear this could possibly happen," said Marion Hernandez, a parent.