Orlando Weather Forecast: Rain will linger into overnight with repeat on Tuesday
ORLANDO, Fla. - Tonight's low: 66 degrees | Today's high: 84 degrees 
Main weather concerns: Orlando and Central Florida will see lingering showers into early Tuesday morning.  Forecast models focus on the viewing area's Southern portion with an emphasis on Orange, Seminole, Osceola, and Brevard Counties. Our Northern viewing area will also see storms but, with lesser threats there. However, staying weather aware in all locations this afternoon and evening is best. The chance for rain returns late Tuesday afternoon. Severe weather will return on Wednesday. Download the FOX 35 News and FOX 35 Storm Team apps for the latest news and weather alerts.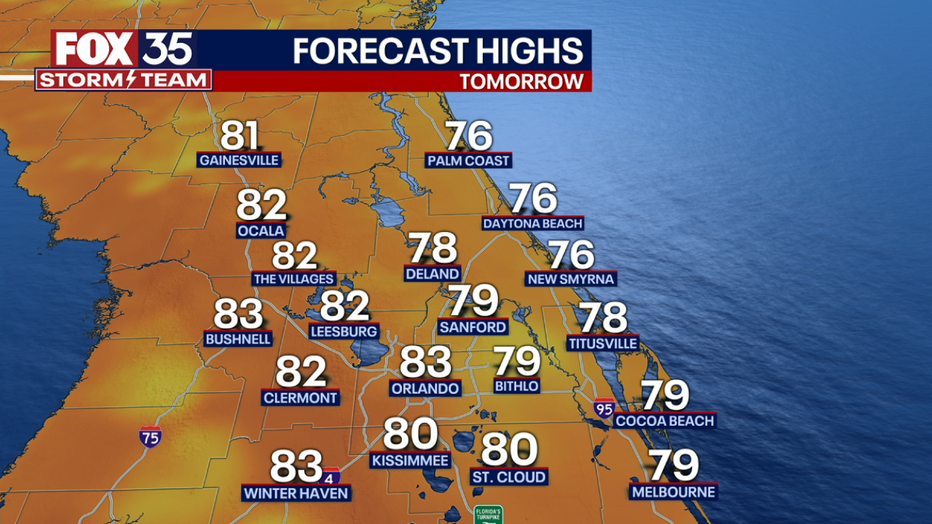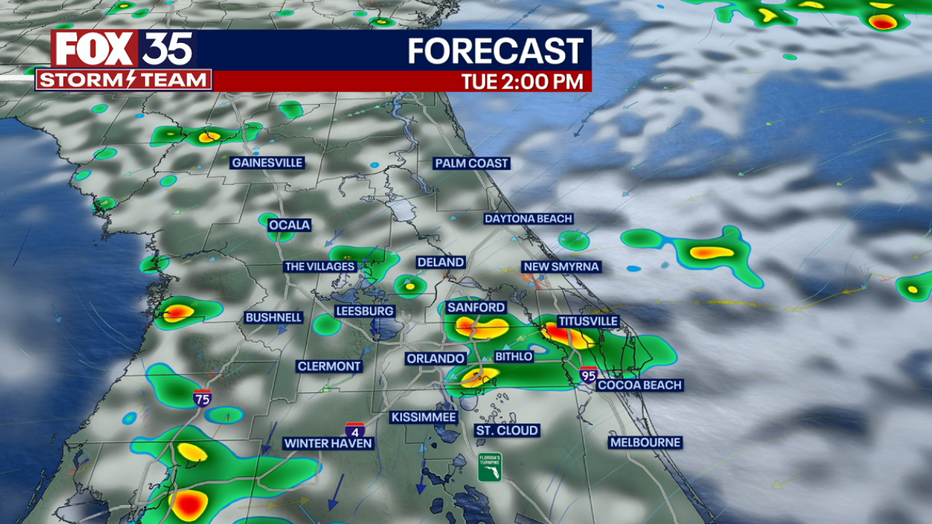 Live radar - Track severe weather in Central Florida
BEACHES: The beaches will see increasing clouds, and rain chances rise after 2 pm. A few strong storms are possible. Lots of lightning will accompany some of the storms and will pose a big hazard along the coast during this time. Rip current risk is moderate and surf is in the 2-3' range as a mixed ENE wind swell courses into the beaches.
THEME PARKS: The theme parks look dry until late Tuesday afternoon. After 2 pm, lightning storms will develop, and storm risk rising. Heavy rain, lightning, gusty winds, and hail will accompany the stronger storms. Highs park-side hit in the low-mid 80s, and humidity is a bit higher. Storms will be in play through 9 pm at the attractions, something to consider if your plans continue through this period of time.
OUTLOOK: The entire week here in Central Florida will feature very active weather. Showers and storms are in play each and every day. Strong to locally severe storms will be possible and dependent on the daily set-up and overall weather situation. Heavy rain and lightning at the least can be expected each afternoon and evening.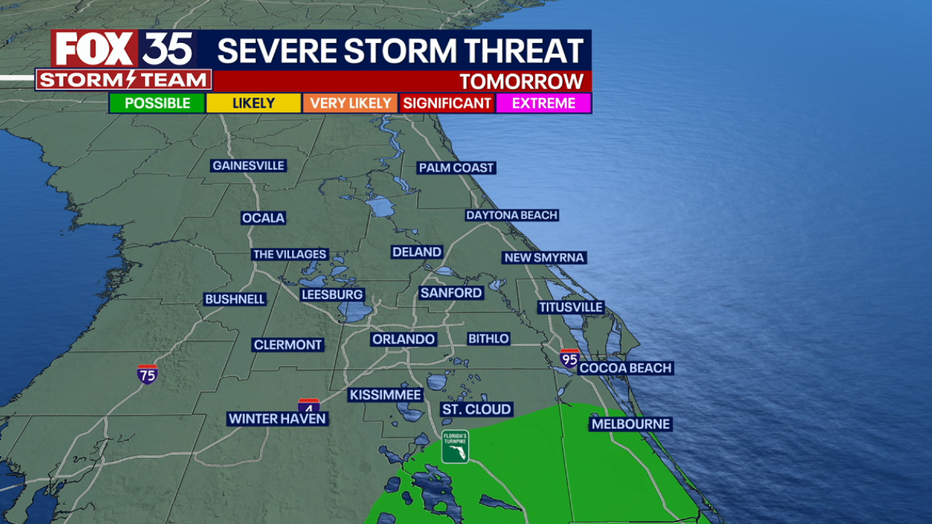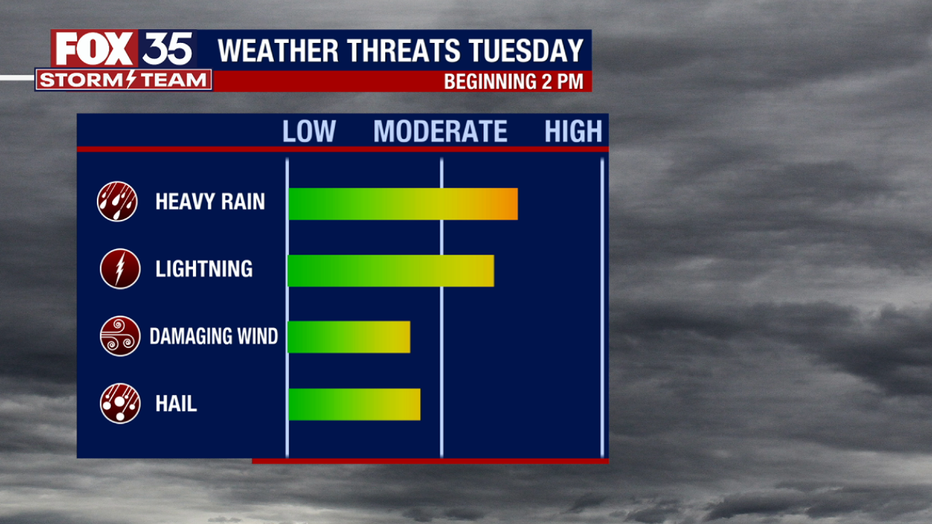 There could be a bit of a lull in storm coverage by Saturday with another increase again by next Sunday. Rain amounts through the period will likely cash in around 1-3" of accumulation, some areas might exceed that with ease....we're tracking it all for you in the FOX 35 STORM CENTER.