Orlando Weather Forecast: Fast-moving showers, mixed skies, windy conditions in Central Florida
ORLANDO, Fla. - Today's high: 78 degrees | Tonight's low: 66 degrees
Main weather concerns: We continue with mixed skies and breezy/windy conditions on this Tuesday. Rain chances are down a bit compared to just yesterday.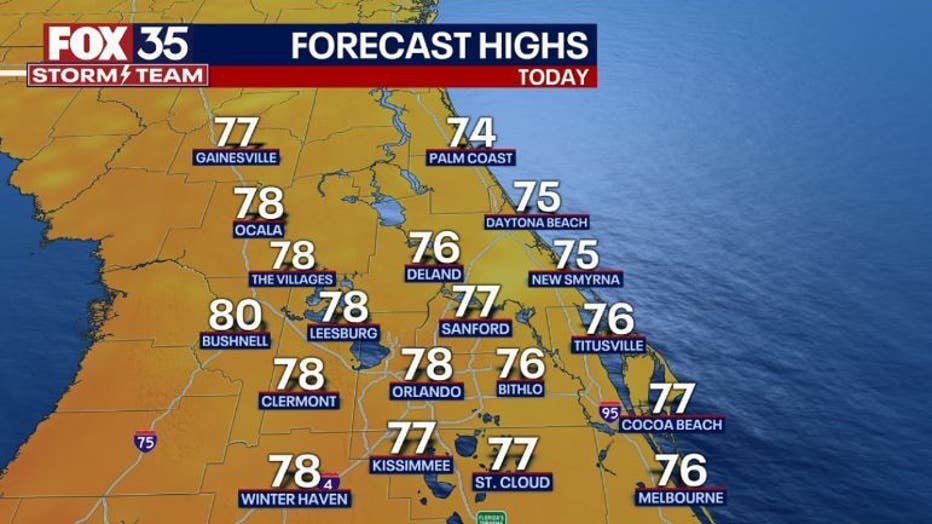 Coverage stands near 20% around Orlando over to Brevard County, 30% around Flagler County and the Western Counties. Storms are not expected, just some fast-moving showers hung up in the breeze.
BEACHES: The beaches still don't look great. While rain chances have eased up, winds will be very strong from the Northeast. High surf advisories are still in effect, beach erosion likely around the times of high tide (1pm this afternoon).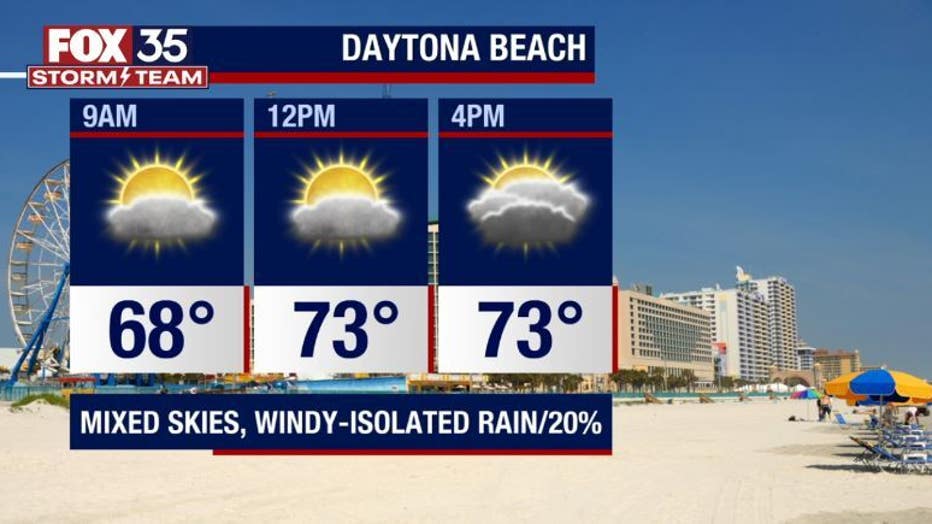 Surf zone will have breaking waves in the 6-8' range with a sky high rip current risk. Probably best to stay away from the Atlantic today.
THEME PARKS: Weather at the parks today will feature mixed skies and breezy winds. Rain chances are low-around 20% and mainly from late morning through the afternoon hours. 
Any rain that develops will move along quite fast. Highs park side head for the upper 70s this afternoon.
OUTLOOK: Low pressure over the Northern Gulf coast will slowly develop before heading inland over the Southern States. This feature will send moisture into Florida from the South late Wednesday through Thursday evening. This means rain chances will be rising during this time, a few stronger storms should not be ruled out.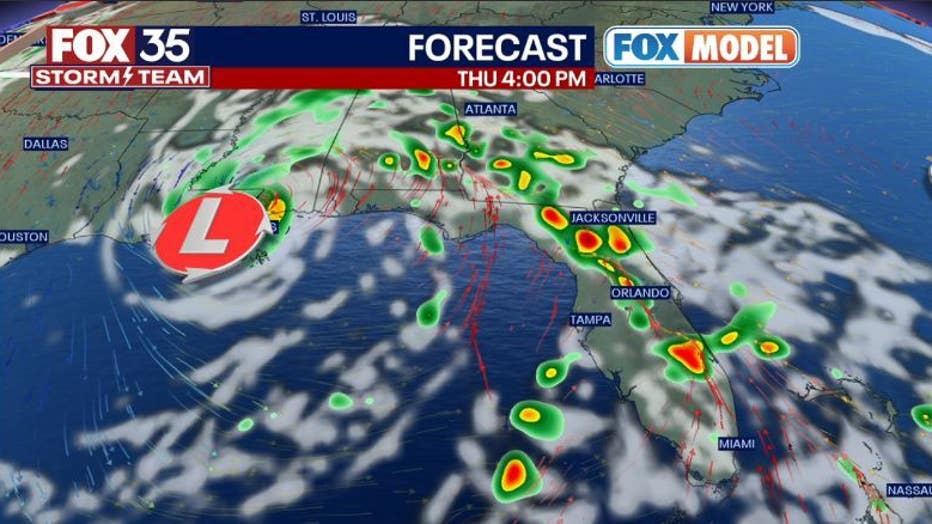 Thursday afternoon/evening could be quite active with areas of heavier rain and some gusty winds.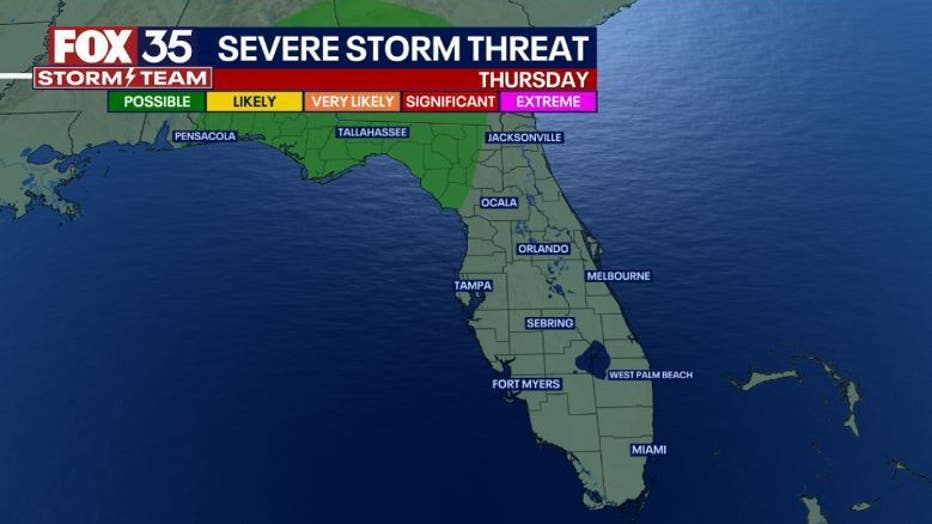 There's a rising risk of isolated severe storms through the Florida Panhandle, Southbound into the Big Bend Region on Thursday afternoon. The Storm Prediction Center has outlined this region with a LEVEL-1 "POSSIBLE" risk during this time.