Orlando FreeFall death: Florida lawmakers lay out proposals to make rides safer
ORLANDO, Fla. - Florida Agriculture Commissioner Nikki Fried on Wednesday laid out a draft proposal of legislation she hopes will improve rider safety on amusement rides, following the death of 14-year-old Tyre Sampson earlier this year at ICON Park in downtown Orlando.
"When accidents occur, often it's because many contributing factors happen at the same time to create this perfect storm," Fried said during a virtual press conference. "Our goal here was to identify the issues that caused that perfect storm in Tyre's case and work to prevent them from ever occurring again."
FRAMEWORK FOR 'TYRE SAMPSON BILL'
Increase signage posting requirements to be more comprehensive
Create improved standards for operator training
Increase reporting requirements for maintenance and safety system adjustments
Require that safety sensors not be adjustable beyond maximum tolerance in manufacturer settings
Ride operators be required to provide date from manufacture to our department
New monitoring to perform unannounced visits to verify proper training and observe the ride in operation
Requirement from amusement ride owners to report if injured patron that requires emergency treatment, regardless of where they go for treatment
Fried emphasized that while her department can draft and propose legislation, she cannot move forward unless it is sponsored by a member of the legislature. 
"This is not a Democrat or Republican issue. This is a safety issue," Fried said. "As leaders, we have a responsibility to ensure that these rides are safe for the people of Florida."
ORLANDO FREEFALL INVESTIGATION
Rides at major theme parks like Universal Orlando and Walt Disney World would be exempt from the legislation requirements, she said. Fried's department does ride inspections for small amusement rides and parks, including those at ICON Park. However, major theme parks have been self-regulated.
If lawmakers approve the legislation in session, it would go into effect on July 1, 2023. However, Senator Randolph Bracy hopes to get a special session and have it approved earlier. He also wants to get additional funding approved for the added safety inspectors.
An attorney representing The Slingshot Group, the company that owns Orlando Slingshot, the ride that Sampson fell from, among other rides around the state, said it support the proposed framework. 
"We support the framework of the new 'Tyre Sampson Bill' for increasing amusement park safety measures outlined by Agriculture Commissioner Nikki Fried, Florida Senator Randolph Bracy, and Florida Rep. Geraldine Thompson today. We are always focused on the safety of our patrons and we look forward to working with the Florida legislature to implement changes in the industry," the statement said.
Sampson's parents – Yarnell Sampson and Nekia Dodd – have filed a joint lawsuit against multiple companies associated with the drop tower ride. Both have said they want more safety regulations put in place and for the ride itself to be taken down.
Tyre's mom, Nekia, said in her own statement through an attorney that she appreciated the proposed legislation, but ultimately wants the ride to be taken down.
"I pray that state leaders in Florida pass this proposed law so no other family has to ever suffer as I am. I feel the pain each and every day over the loss of my beloved son Big Tick, Tyre Sampson. It has been 4 months since he was taken from me and 4 months of incredible agony," she said.
"I also want to reiterate that I believe the ride should be taken down. It's a monument to this preventable tragedy. The ride's mere existence is an insult to the memory of my son and makes each day since he was killed even more impossible for those of us who loved Tyre every day of his life."
Yarnell Sampson, Tyre's father, has previously referred to the ride as a "death trap."
ORLANDO FREEFALL DEATH: WHAT HAPPENED?
Sampson was visiting Orlando from St. Louis, Missouri with family friends during Spring Break. While on Orlando FreeFall, a ride that opened less than six months earlier, Sampson fell out of the ride's restraints and onto the ground below. He later died at the hospital.
The medical examiner found that Sampson died from blunt force trauma and ruled his death an "accident."
An initial state investigation found that the seat Sampson was in – and another seat – had been manually adjusted to accommodate larger riders. It was also confirmed that Sampson was 100 pounds over the maximum recommended weight for the ride.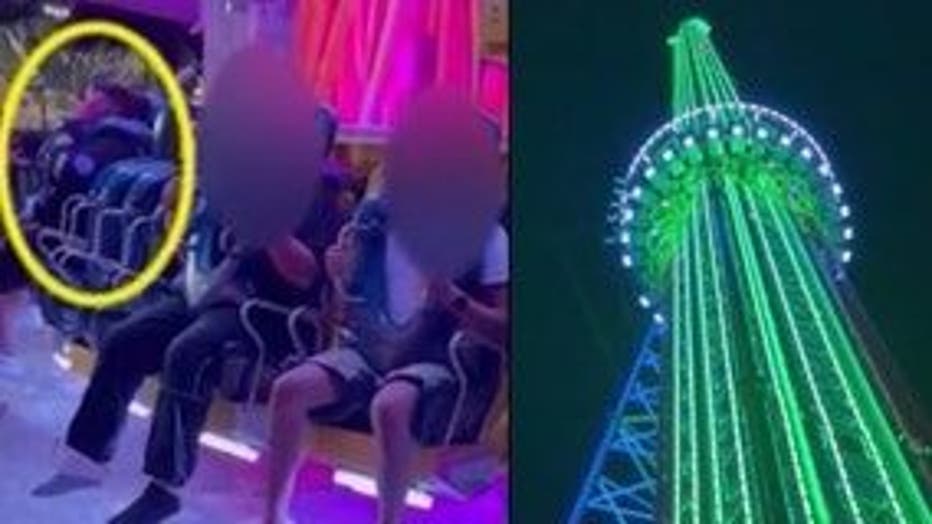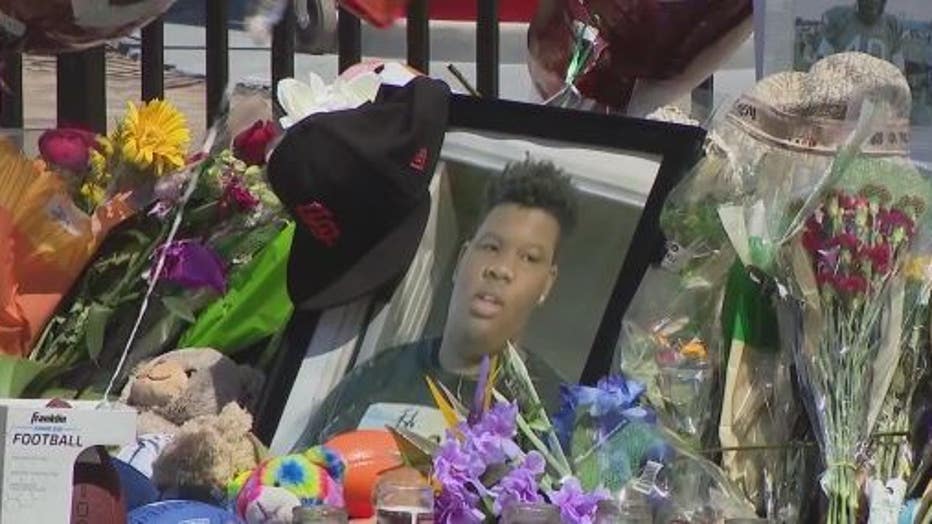 Orlando FreeFall has been closed since March. It's sister ride, Orlando Slingshot, has also been closed, though no incident occurred on that ride.