Officials: Autopsy to determine how Brian Laundrie died
NORTH PORT, Fla. - The manhunt for Brian Laundrie is officially over. The body that was found Wednesday is indeed the only person of interest in the Gabby Petito case, officials say.
The FBI Denver field office confirmed that dental records were used to match what North Port PD referred to as "bones" found at the Myakkahatchee Creek Environmental Park in North Port Wednesday. 
Items belonging to Laundrie were found near the skeletal remains, according to North Port PD.
| SUBSCRIBE TO FOX 35 ON YOUTUBE |
An autopsy will be performed to determine how Laundrie died and how long he had been dead. The family of Petito says they'll wait to make a public statement until they are emotionally ready.
RELATED: 'Bones' found at North Port reserve belong to Brian Laundrie: FBI
In a document posted on Twitter, the FBI said, "a comparison of dental records confirmed that the human remains found at the T. Mabry Carlton, Jr. Memorial Reserve and Myakkahatchee Creek Environmental Park are those of Brian Laundrie."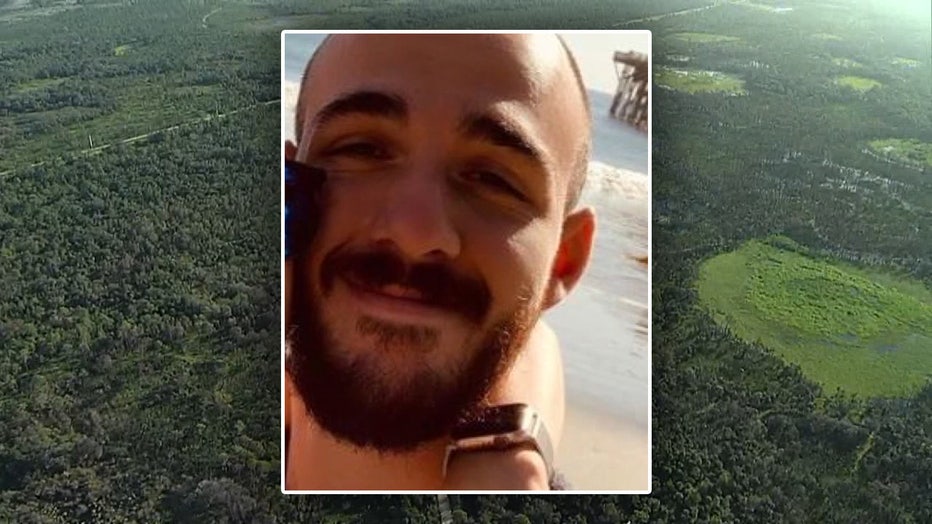 How Brian Laundrie died will still have to be determined, if possible, by a medical examiner.
Officers were seen arriving at and leaving the Laundrie house earlier Thursday. The public announcement that the remains were identified was made soon after.
Laundrie was wanted on a federal warrant, charged with intent to defraud for one or more unauthorized uses of Gabby's bank card, between August 30 and September 1, taking more than $1,000. Officials did not initially call him a suspect in Gabby's homicide. A Wyoming coroner said she died by strangulation, and her body was likely outside for up to four weeks, but no suspects have been named in her death.
Gabby disappeared during a cross-country trip with Brian, her fiancé, sparking a nationwide search for the 22-year-old that ended with authorities finding her remains at a Wyoming national park.
For weeks, Florida authorities scoured Carlton Reserve and neighboring Myakkahatchee Creek park, searching for any sign of Brian before scaling back those efforts nearly a week later. On Friday, Sept. 17, his parents said he was missing, telling North Port police they believed he would be in the preserve. At the time, they said he left the home on Tuesday, Sept. 14 , sparking the search. Then, according to the family attorney, in early October they said they believed he left one day earlier than they previously thought.
RELATED: Brian Laundrie search: Family lawyer addresses rumors parents planted evidence in North Port park
Alleged sightings of Brian were reported since then, even as far as the Florida Panhandle and Appalachian Trail.
After days and days of intense searching for Brian, things at the swampy preserve had quieted down and the park even reopened to the public. But officers closed it off again Wednesday morning while the Laundries were there.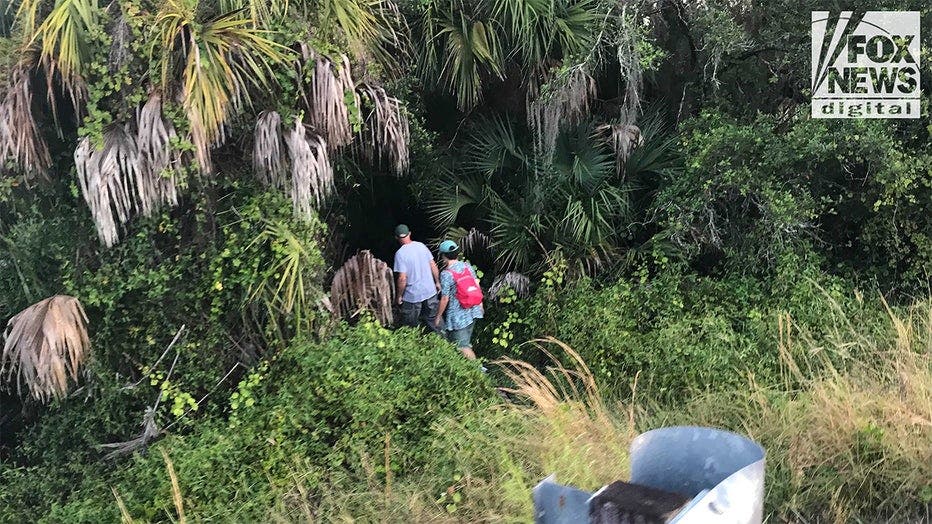 FOX News reports that the couple left their North Port home just before 7:15 a.m. and arrived at the park, where two men in hiking gear – including at least one who later identified himself as a law enforcement officer – began trailing behind them. The Laundries and one of the men appeared to discuss a discovery before the parents left the park, which was then closed to media and the public.
The Laundries discovered a white bag and a dark-colored object after traveling through a patch of brambles at the edge of the brush at a clearing. They could be seen putting the object into the bag and handing it over to a law enforcement officer.
RELATED: DeSantis expresses his condolences to Petito family in phone call with Gabby's father
"Chris and Roberta Laundrie went to the Myakkahatchee Creek Environmental Park this morning to search for Brian," family attorney Steven Bertolino later confirmed. "The FBI and NPPD were informed last night of Brian's parents' intentions and they met Chris and Roberta there this morning. After a brief search off a trail that Brian frequented some articles belonging to Brian were found."
Cadaver dogs and the medical examiner were then called to the park. The FBI later confirmed that human remains were found in an area that had previously been underwater – not uncommon for the swampy Florida park – along with a notebook and backpack belonging to Laundrie.
The coroner has since confirmed the identity.
Gabby was found dead near Grand Teton National Park in Wyoming, almost a month after she was reported missing by her family.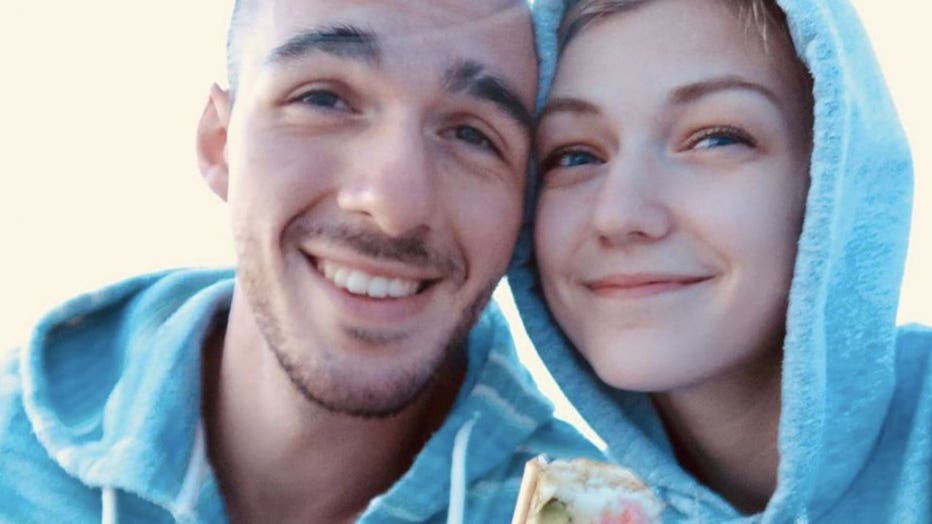 On September 19, the FBI announced human remains matching Gabby's description were found near the Grand Teton National Park. An autopsy confirmed it was Gabby. The camper van the couple used for the trip was spotted August 27 – not far from where her body was found.
A funeral was held one week after her body was found. Her family used an empty urn during the services, which was held in New York.  
RELATED: Brian Laundrie's former co-worker remembers him as 'chameleon' and 'weirdo' who sometimes lost temper
On Oct. 12, nearly one month since Gabby's remains were found, Dr. Brent Blue, the Teton County, Wyoming Coroner revealed she died by strangulation in a final autopsy report. Dr. Blue said he was not able to reveal how he came to the conclusion that Gabby died by strangulation because Wyoming law prevented him from going into those details. He was not able to say if the method of strangulation was manual or if any item was involved.
He said her remains were likely outside for three to four weeks. He said an exact time of death will not be determined for this case. 
Watch FOX 35 News for the latest on this case.