New Wekiva Parkway section to open March 31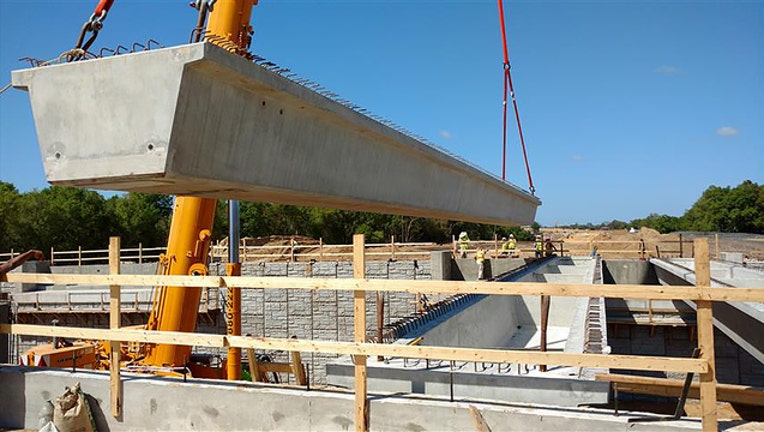 APOPKA, Fla. (WOFL FOX 35) - The Central Florida Expressway Authority is scheduled to permanently close the County Road 435 (Mount Plymouth Road) temporary on ramp to northbound Wekiva Parkway (State Road 429). The closure is in preparation for opening CFX's final five miles of the parkway on March 31.
The new parkway Sections 2A, 2B and 2C are located between SR 46 and Kelly Park Road, and Round Lake Road and CR 435. The new 5-mile stretch includes an expressway connection to SR 46 for the first time.
Officers will be present and electronic message boards are posted to alert drivers. Bad weather or other unforeseen circumstances could delay or prolong work. Motorists are urged to use caution in the construction area for their safety and that of the work crews.
The activity is part of tying in the new CFX Section 2A, from east of Plymouth Sorrento Road to CR 435, to the Florida Department of Transportation's Section 4, which opened in 2016.
The CR 435 temporary ramp was not one of the permanent interchange locations specified in the 2004 Wekiva Parkway & Protection Act. The State Legislature limited the number of permanent interchanges to curb the potential for development in the environmentally sensitive area surrounding the Wekiva River.
CFX has built five parkway sections totaling 10 miles and more than $271 million in construction costs. Once completed, the 25-mile parkway will complete Central Florida's beltway, while helping to protect the natural resources surrounding the Wekiva River.
Click here to view interactive map.  Click here to view PDF of Wekiva Parkway project map.