New flight route between Mexico and Orlando available this summer at OIA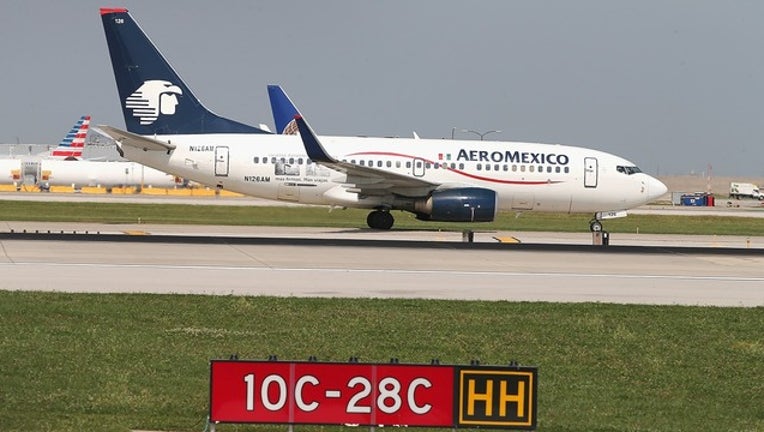 ORLANDO, Fla. (FOX 35 WOFL) - Delta Airlines and their partner, Aeromexico, announced on Tuesday that they are launching a seasonal flight route between Orlando and Moterrey for the summer season. 
The flight, operating between June 23rd and August 25th with one frequency per week, will go from Orlando to Monterrey (flight AM2679) on Saturdays at 2:30 p.m. and 4:30 p.m.. Flights coming back from Monterrey to Orlando (flight AM2680) will depart at 9 a.m. and 1:15 p.m. on Saturdays.
Aeromexico also offers two daily flights from Mexico City from Orlando, operated with Boeing 737-800 that has a capacity for 160 passengers. 
Paul Verhagen, SVP International Sales of Aeromexico said, "Since we began our collaboration agreement, Aeromexico and Delta determined to provide our clients with the broadest connectivity across our route network with exceptional full travel services. Thus, we offer more options during the peak season such as the Monterrey-Orlando route that we are announcing today to ensure that our customers have access to the services they need when traveling for business or leisure." 
Meanwhile, Juan Sabines, Consul of Mexico in Orlando, spoke. "Both Monterrey and Orlando are very important tourist destinations for Mexico and the United States, so this flight will contribute to strengthening exchange between our countries." 
Orlando City Commissioner Tony Ortiz said that "We were pleased to hear that Aeromexico and Delta will offer enhanced connectivity between Orlando and Monterrey during this summer season that will undoubtedly translate into a more dynamic tourist exchange and a positive impact on the economy of both cities."  
Lastly, Iván Martínez Vega, Director for Florida and the Caribbean for the Mexico Tourism Board said, "The expansion of our nation's connectivity is always great news because it provides the opportunity for an increasing number of people to visit Mexico to enjoy the wonders that our country has to offer. It also represents an opportunity for an increasing number of Mexicans to enjoy the cultural and natural wealth of other nations. This new route will expand the exchange of travelers between two countries that are not only neighbors but also partners and friends."  
With the operation of this new route, Monterrey is Aeromexico's second largest hub, serving 13 domestic and seven international flights.