Missing Everman 6-year-old boy's family fled the country without him, police say
EVERMAN, Texas - Police in a small Tarrant County town are still trying to locate a 6-year-old boy whose family appears to have left the country without him.
Investigators say right now there is no evidence that child has died. Police did acknowledge a rumor that boy may have been sold, but they say at this point there is no proof that is the case.
"We are investigating all possibilities," said Chief Craig Spencer. "We are trying to leave no stone unturned here."
Everman police are actively searching the home where Noel Rodriguez-Alvarez's family lived.
Investigators say the family lived in a shed in the backyard of another person's house.  Police say the property owner describes himself as a godfather to at least one of the kids. Police say he has health issues and was in a hospital last week. Singh and her husband were supposed to pick him up but never showed.
"The elderly gentleman has been highly cooperative with law enforcement," Spencer said. "He has granted us consent to search the property. He has put forth all the information that he knows."
Cadaver dogs searched the area on Monday afternoon, but investigators say they were checking boxes and that the boy's body was not found.
"We are coming up empty-handed on every aspect that we traditionally go for as law enforcement," said Chief Spencer.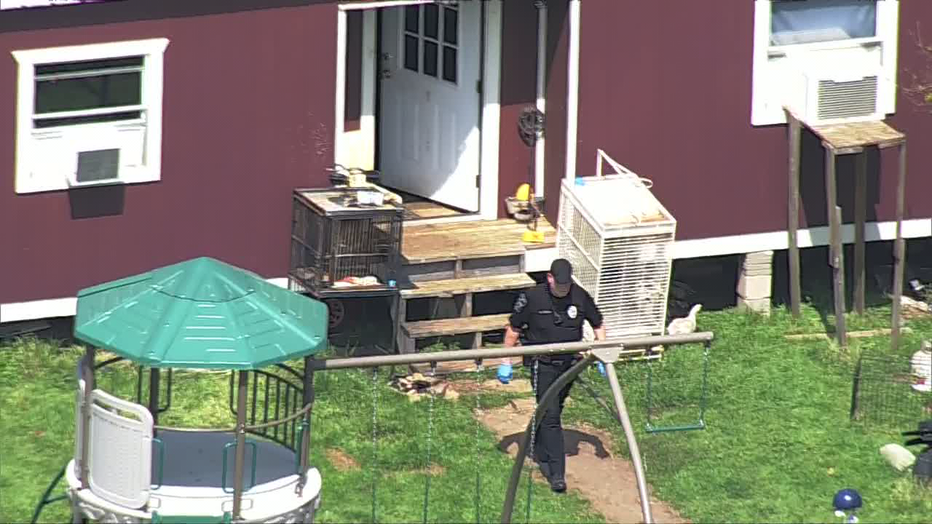 They got an anonymous tip earlier this month that the boy, who has multiple physical and developmental disabilities, has not been seen since last November.
Police say family members told them they had seen Noel more recently, but they were able to disprove the statements.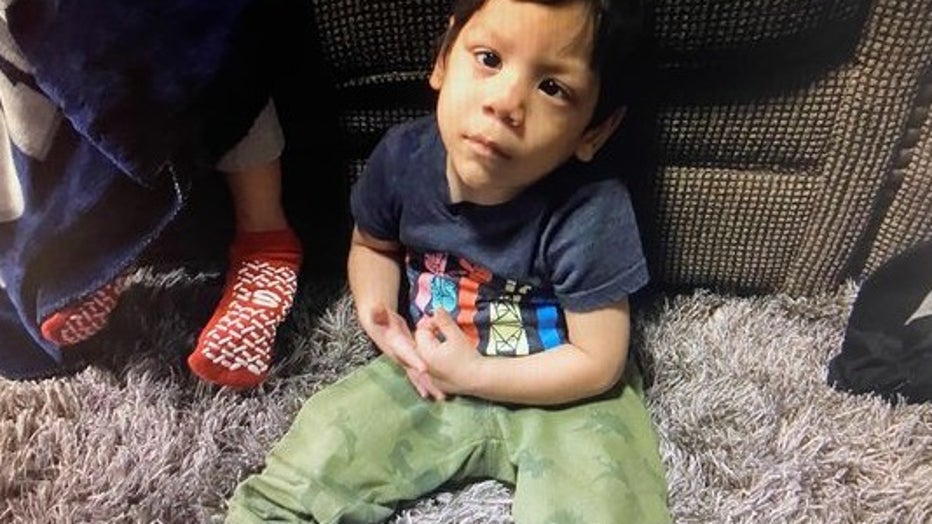 His mother, Cindy Rodriguez-Singh, reportedly avoided investigators and would not fully cooperate when they began asking questions, police said.
In a warrant, she claimed her son was in Mexico with his father, which police said is not true.
Police said Rodriguez-Singh was the custodial mother and calls had previously been made against her.
The biological father told police he's never even met Noel. Records show he was deported before the boy was born.
Police now believe Rodriguez-Singh flew to Istanbul with her new husband and six other children. Noel was not listed as a passenger on the flight.
Everman investigators said they believe the family flew to Turkey and then to India. Everman police are waiting for confirmation that the family was on the flight from Turkey to India.
After an Amber Alert was issued on Saturday, investigators found the family's truck parked in a garage at DFW International Airport.
The alert was discontinued, and an Endangered Missing Persons Report was issued for Noel.
"What I do know is that we have a 6-year-old disabled boy that cannot be accounted for, is missing, and that the mother is not willing to cooperate with investigators to help us to simply assure that the child is safe, and we are desperately seeking the public's help," Chief Craig Spencer said.
Police have also since learned that Rodriguez-Singh unenrolled her four older children from school. Noel was never enrolled in a school.
Everman police are expected to hold another briefing tomorrow afternoon.